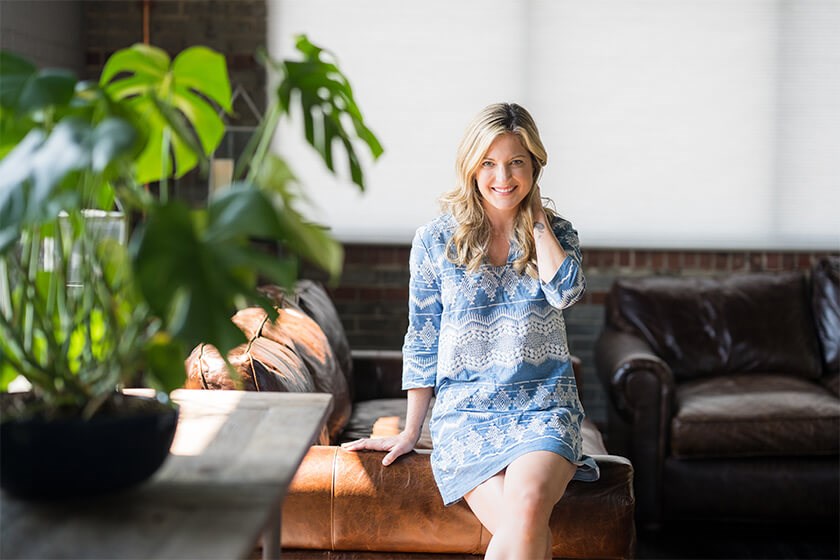 Anne Bertram, Certified Holistic Health Coach
Founder of When Nourished
About Anne and When Nourished
Anne Bertram founded When Nourished in 2011 and has been helping clients to create personalized programs that radically improve their health and wellness ever since. Her program does this by implementing lasting changes that will improve energy, balance and health. Together with each client she explores concerns specific to them and their bodies and discovers the tools they need for a lifetime of balance. Anne practices a holistic approach to health and wellness, which means that she looks at how all areas of life are connected. As she works with clients she will look at how all parts of life affect health as a whole. She helps each client to define what "nourishment" means to them and then together creates a set of goals to work towards until the moment is reached when the client can be confident in saying "When nourished, I feel _________________". When Nourished focuses on and works with three main concepts: Bio-individuality, Change as a Constant, and Process vs. Product. If you want to know even more about Anne and When Nourished you can visit www.whennourished.com, or you can call OneSkin Dermatology directly to schedule a consultation today.
Reviews
"Dr. Day is AMAZING!!! I had a baby in November and my skin took a huge toll. Acne flared up and I didn't know what to do anymore. So I broke down and made an appointment with OneSkin Dermotology. When I first met Dr. Day I was excited, when you see a young doctor you think of new medicine and new treatments. So I was really looking forward to see what my treatment plan would be. Not to mention, the office is BEAUTIFUL and relaxing! She made a wonderful plan for my skin and recommended drug store products that work just as good as the expensive ones! So far we are about a month and a half in and my skin is night and day difference and I am so pleased! We still have some work to do, but it looks amazing! Thank you to Dr. Day and her wonderful and kind team! 100% recommend! Worth the money, but honestly the price is totally affordable!"
- C.S. /
Google /
Mar 06, 2020
"Dr. Day is wonderful - thorough, personable, and she took her time with my visit. The office is beautiful and staff is friendly. I highly recommend it!"
- C.M. /
Google /
Feb 28, 2020
"Dr Day really takes the time to listen! Her advice has been excellent and she does NOT have a dismissive attitude, as I have found with several other dermatologists, and corporate healthcare in general. Her staff is friendly, informative and discrete. I love the office as it offers a relaxed spa-like space."
- M.L. /
Google /
Feb 19, 2020
"I have had multiple procedures done by Dr. Day and have been thrilled with the results every time. Not only have I gotten the results I wanted afterwards, but she and her entire staff are welcoming, very knowledgable, informative, and comforting. She keeps it real, which I really appreciate. No false claims or advertising about what to expect. Awesome!"
- A.B. /
Google /
Feb 13, 2020
"I left this appointment feeling more informed than after any other Dermatology appoint with other providers. The staff made me feel very comfortable and the level of service exceeded my expectations!"
- B.S. /
Google /
Jan 30, 2020
Previous
Next
HOLISTIC HEALTH COACHING SESSIONS
Individual Session: 50 minutes $90
Partner Session: 50 minutes $140
Weight Loss Support
Nutrition for Optimal Skin Health
IBS, Candida Over Growth, Chronic Fatigue
Gluten- Free, Anti-Inflammatory Diet
Pre/ Post-Natal Support
Your Health Coaching program includes...
a recommendation of 2 sessions per month
e-mail support between sessions
grocery store shopping support
recipes that are healthy and simple to prepare
coaching and support to help you make the dietary and lifestyle changes you want
simple but informative handouts that will increase your nutrition knowledge