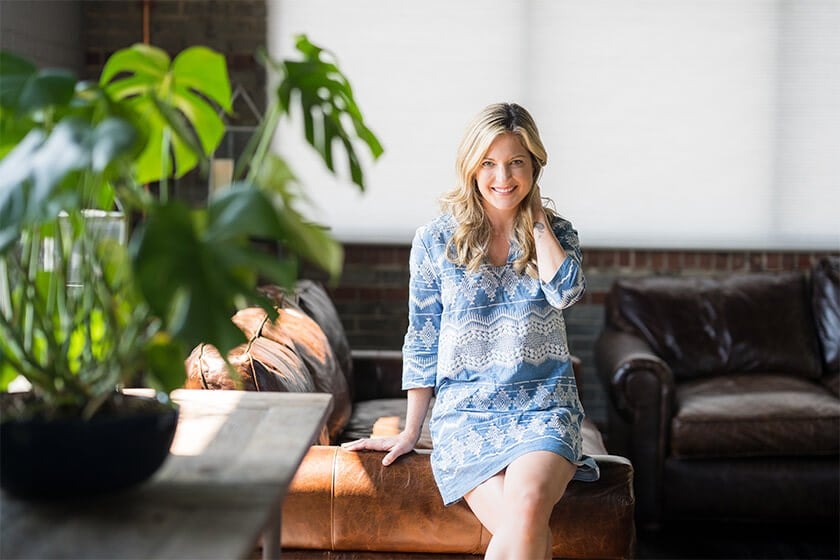 Anne Bertram, Certified Holistic Health Coach
Founder of When Nourished
About Anne and When Nourished
Anne Bertram founded When Nourished in 2011 and has been helping clients to create personalized programs that radically improve their health and wellness ever since. Her program does this by implementing lasting changes that will improve energy, balance and health. Together with each client she explores concerns specific to them and their bodies and discovers the tools they need for a lifetime of balance. Anne practices a holistic approach to health and wellness, which means that she looks at how all areas of life are connected. As she works with clients she will look at how all parts of life affect health as a whole. She helps each client to define what "nourishment" means to them and then together creates a set of goals to work towards until the moment is reached when the client can be confident in saying "When nourished, I feel _________________". When Nourished focuses on and works with three main concepts: Bio-individuality, Change as a Constant, and Process vs. Product. If you want to know even more about Anne and When Nourished you can visit www.whennourished.com, or you can call OneSkin Dermatology directly to schedule a consultation today.
Reviews
"I was so nervous and self conscious about going to the dermatologist for the first time and both Dr. Day and her staff were amazing! Dr. Day was super kind and easy going and professional which made the visit a wonderful experience. I love how thorough she is and how she takes time to explain information to you to make sure you understand. Highly recommend her for your dermatologic needs!"
- H.R. /
Google /
Jun 26, 2020
"Professional and compassionate care."
- E.M. /
Google /
May 20, 2022
"I was hesitant about going to this appointment and thought it maybe a waste of time/money. I was extremely impressed and pleased with their knowledge, insight and professionalism. Highly recommend"
- H.M. /
Google /
May 05, 2022
"Dr Day is a very competent dermatologist backed up with a top notch staff in a beautiful office environment. Lindsay the office manager is wonderful arranging appointments. I would rather pay a doctor that gets to know you than go to a big chain store medical group where they don't even read your chart..Dr Days office is like in the old days of medical care in Chambersburg. We always went to private providers. You support your doctor and your doctor takes care of you. . Thank you Dr. Day & staff;"
- C.M. /
Google /
Apr 20, 2022
"My experience with OneSkin Dermatology was by far the best I have had. All the lady's in there were very friendly and helpful. The Dermatologist herself was respectful, courteous, friendly, she took her time and listened to my concerns, and explained everything to me, so I could understand!! I am excited to continue my dermatology care at OneSkin, and if you are looking for a dermatologist I highly recommend OneSkin!"
- K.P. /
Google /
Apr 20, 2022
Previous
Next
HOLISTIC HEALTH COACHING SESSIONS
Individual Session: 50 minutes $90
Partner Session: 50 minutes $140
Weight Loss Support
Nutrition for Optimal Skin Health
IBS, Candida Over Growth, Chronic Fatigue
Gluten- Free, Anti-Inflammatory Diet
Pre/ Post-Natal Support
Your Health Coaching program includes...
a recommendation of 2 sessions per month
e-mail support between sessions
grocery store shopping support
recipes that are healthy and simple to prepare
coaching and support to help you make the dietary and lifestyle changes you want
simple but informative handouts that will increase your nutrition knowledge
Related Posts