Actinic keratosis (AK) are scaly, rough lesions that develop on the skin in areas of high sun exposure, such as the face, ears, and scalp. Most often, affected regions will present with several lesions. As such, the plural of the skin condition is called actinic keratoses. The lesions grow progressively larger with time but can also vanish and reappear. They are often uncomfortable, itchy, and can become swollen. During a comprehensive skin evaluation, Rachel Day, M.D. at OneSkin Dermatology of Chambersburg, PA will examine the lesion, sometimes using dermoscopy. This is a precancerous skin ailment that may become cancerous if it isn't treated. Elimination of the lesion(s) will probably be suggested, but any available treatment will be discussed at your exam.
Reviews
"I was so nervous and self conscious about going to the dermatologist for the first time and both Dr. Day and her staff were amazing! Dr. Day was super kind and easy going and professional which made the visit a wonderful experience. I love how thorough she is and how she takes time to explain information to you to make sure you understand. Highly recommend her for your dermatologic needs!"
- H.R. /
Google /
Jun 26, 2020
"Dr. day is the best! Everyone at OneSkin Dermatology is so nice. I can't say enough great things about them. Booking the appointment was super easy. They answered the phone with such a warm welcoming tone. Super helpful and transparent answering questions regarding services and pricing. The atmosphere in the office is so peaceful and calm. Not the typical sterile unpleasant doctors office type of feel. Dr. Day provided exceptional service. The experience left me feeling empowered and hopeful. It was evident that she cared about what I was explaining. She was open about treatment plans and providing me with all the options. Loved that she took the time to talk through details with me to help me understand my situation. It might sound crazy but I'm not sure I've ever felt that great after leaving a doctors office. So glad we made the choice to visit Dr. Day."
- C. /
Google /
Feb 12, 2021
"Dr. Day and her staff are exceptional. She thoroughly listens to all your concerns and questions. You won't go anywhere else after you experience OneSkin Dermotology!"
- T.M. /
Google /
Feb 12, 2021
"Very caring and supportive!"
- A.B. /
Google /
Jan 29, 2021
"Every staff member I've encountered has been nothing short of wonderful and caring. I was dealing with untreated rosacea for years, there were times after washing my face that I would feel utterly demoralized by my complexion. I was shocked when within days of starting treatment I could see the redness in my face dying down. For years I had avoided looking at my face with my glasses until I had applied makeup...but now I was waking up in the morning, grabbing my glasses and rushing off to the mirror to see my face. Thanks OneSkin for helping me to get my complexion back!"
- T.B. /
Google /
Jan 13, 2021
Previous
Next
When this skin condition first arises, it might feel like a rough patch of your skin. Occasionally, this spot may itch and be inflamed. As time passes, particularly if it's exposed to sunlight, the patchy place will become reddish, scaly, raised, and swollen and will continue to spread. The further the AKs spread, the higher the odds of developing skin cancer. It's important for a specialist to examine these skin lesions as soon as possible so that therapy can be given and potential prevention methods can be put in place.
Prompt diagnosis and treatment are essential to prevent a single actinic keratosis (or multiple keratoses) from becoming cancer. The treatment option recommended will vary depending on factors, like your health and age, skin color, how prevalent the problem is, specific features of the lesion(s), area, etc. Frequently used treatment choices include:
Cryosurgery: The use of liquid nitrogen to remove lesions
Electrodesiccation & Curettage: A process that eliminates skin lesions by scratching the skin down to a healthy layer
Medicines: Certain medicines can be useful in decreasing the look and size of lesions and decreasing the prevalence of scarring
Chemical Peels: Chemical peels may eliminate the top layer of the affected skin, prompting new skin growth to replace the damaged tissues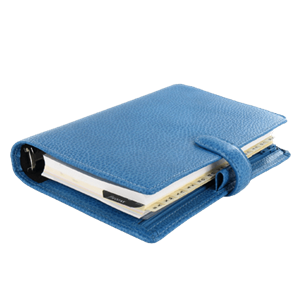 If you have lesions that you think may be linked to sunlight exposure and may be actinic keratoses, we recommend contacting our Chambersburg, PA clinic, OneSkin Dermatology, to arrange your appointment. Virtually all AKs can be removed if they are found and treated promptly. Dr. Day will provide a comprehensive evaluation of your skin and suggest the best possible recommendation for a wholesome, lasting result.
Related Procedures