About Genital Dermatology
Many people may often find themselves embarrassed or uncomfortable to talk about issues with their genitalia. However, at OneSkin Dermatology, you can rest assured that not only are you in kind, compassionate hands, but your comfort and privacy are key to us. We are here to help our Chambersburg, PA patients with genital issues, like genital warts, skin tags, and hemorrhoids. Board-certified dermatologist Dr. Rachel Day and our highly educated staff are happy to offer men and women genital dermatology services at our state-of-the-art facility. For more information on how Dr. Day can help you address and resolve genital warts, skin tags, and hemorrhoids, contact our Chambersburg, PA office today.
Reviews
"I was so nervous and self conscious about going to the dermatologist for the first time and both Dr. Day and her staff were amazing! Dr. Day was super kind and easy going and professional which made the visit a wonderful experience. I love how thorough she is and how she takes time to explain information to you to make sure you understand. Highly recommend her for your dermatologic needs!"
- H.R. /
Google /
Jun 26, 2020
"Just started today. I had a good experience with Doctor Day. She n her staff are very thorough n show such kindness to their patients."
- J.Y. /
Google /
Oct 06, 2021
"Dr. Day is a kind woman. She is very knowledgeable and unlike some doctors she took plenty of time with me and explained what I have, why I have it, and some background about the issues I have. I highly recommend her."
- J.S. /
Google /
Sep 28, 2021
"i AM 72 YEARS OLD AND HAVE MELASMA. THIS IS A DARKENING OF THE SKIN ON MY FACE. I WAS STARTING TO LOOK LIKE A RACCOON. i COULD NOT WEAR MAKE-UP BECAUSE MY FACE WAS 2 DIFFERENT COLORS AND NOTHING WAS ABLE TO COVER UP THE DARKENED SPOTS. I WENT TO ONE SKIN DERMATOLOGY AND IN A MATTER OF 2-3 WEEKS MOST OF MY FACE WAS THE SAME COLOR. I WENT TO MY NIECE'S WEDDING AND FOR THE FIRST TIME IN 5 YEARS I WAS ABLE TO WEAR MAKEUP. I CANNOT BEGIN TO TELL YOU WHAT A DIFFERENCE IT HAS MADE FOR ME. I FELT SO SELF CONSCIOUS OF MY FACE AND THEREFORE DID NOT GO VERY MANY PLACES NOR INTERACT WITH MANY PEOPLE. THIS IS NO LONGER THE CASE! THANK YOU VERY MUCH DR. RACHAEL DAY AND ONESKIN DERMATOLOGY."
- S.S. /
Google /
Sep 24, 2021
"My daughter was a new patient starting in January of this year who had a really bad issue with acne. When we went in for the first time they insured us that they were going to help her and guaranteed that by April and May she would be cleared up. And they kept their word! Her skin looks fabulous and we are extremely thrilled at the service we have in doored from this office! We would recommend to everyone!!"
- V.S. /
Google /
Sep 22, 2021
Previous
Next
What Causes Genital Dermatology Issues?
It's no surprise that the discovery of warts or skin tags on your genitals would be concerning. However, these issues are somewhat common and can be addressed at OneSkin Dermatology. While it's uncertain what exactly causes genital skin tags, it's assumed that as clothing and other irritations rub up against the genitals, it causes the formation of skin tags. Because there are multiple folds within the skin of the genital areas, it's not surprising that these may pop up. Genital skin tags cannot be transmitted through sexual intercourse in the way genital warts can. Genital warts are one of the most common types of sexually transmitted diseases and often appear in the moist areas of the genitals. In general, most sexually active men and women become infected with a type of human papillomavirus (HPV) that causes genital warts. While not on the genitals, hemorrhoids can be just as bothersome as genital skin tags and warts. These swollen veins can develop on the inside of the rectum or under the skin around the anus. While nearly three out of four adults will have hemorrhoids in their lifetime, the cause is unknown. Many believe hemorrhoids can be linked to obesity, straining during bowel movements, pregnancy, low-fiber diets, and more.
Symptoms Of Genital Dermatology Issues
The symptoms for genital warts, hemorrhoids, and genital skin tags all differ. If you notice any of these symptoms, give our Chambersburg, PA office a call to schedule an appointment with Dr. Day.
Genital skin tags: Genital skin tags are growths that appear in areas between skin folds. Typically brown or beige in color, they are attached to the skin through a thin stalk. Genital skin tags often do not hurt but can become irritated if pulled on.
Genital warts: Genital warts appear on the genitals often in moist areas and are flat, flesh-colored bumps that have a cauliflower appearance. Sometimes, these warts are too small to see so discomfort, itchiness, or bleeding during intercourse can be indicators of general warts, even when you can't see them.
Hemorrhoids: Depending on what kind of hemorrhoid you are experiencing, the symptoms can differ. Typical symptoms of hemorrhoids are itching and other discomforts near the anus, swelling, bleeding during a bowel movement, inflammation, or a lump near the anus.
Genital Dermatology Treatments
Genital warts may disappear over time; however, HPV itself can still be present. This means that even though you may rid yourself of the outbreak, warts can come back over time. Symptoms can be treated with a variety of topical wart treatments. In some cases, an electrocautery (burning the wart off), cryosurgery (freezing the wart off), or laser treatments may be necessary. Dr. Day will review your condition, discuss your options, and help you make a wise treatment decision. Genital skin tags, however, can be easily removed utilizing a local anesthesia and cryotherapy. While there are various "home methods" for removing skin tags, it's best to work with a trained dermatologist, like Dr. Day, to remove your genital skin tags. Unlike skin tags, there are a variety of things you can do at home to address your hemorrhoids, including eating a high-fiber diet, topical creams, and regular warm baths. Dr. Day may suggest an over-the-counter medication to address discomfort. In some cases, Dr. Day may suggest a minimally invasive or surgical procedure for removing your hemorrhoid, including rubber band ligation, sclerotherapy, laser or bipolar coagulation, hemorrhoid stapling, and more. As with genital warts, Dr. Day will discuss all of your various options for treatment and can help you make a wise decision.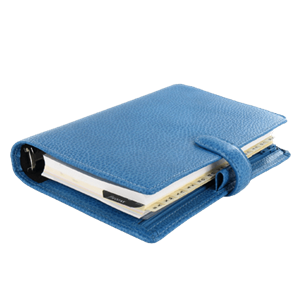 Learn More About Genital Dermatology
While genital warts, genital skin tags, and hemorrhoids may be embarrassing to talk about, they can become worse if not addressed. OneSkin Dermatology in Chambersburg, PA offers genital dermatology services to help you clear up any issue and be comfortable in your own skin. For more information on how you can rid yourself of genital warts, genital skin tags, or hemorrhoids, board-certified dermatologist Dr. Rachel Day is happy to meet with you for a private consultation at her upscale and state-of-the-art office.