Molluscum contagiosum (a rash of raised bumps on the skin that may become irritated and spread quickly) can be an embarrassing, unsightly viral disease to contract. It's possible, though, to block the spread of this disease. Chambersburg, PA board-certified dermatologist Rachel Day, M.D. at OneSkin Dermatology can provide those affected with a skin consultation to determine if the irritation on your skin is for sure molluscum. There's no medication that can totally cure this ailment, and it's highly contagious. We might, however, be able to provide you with instructions on the best way to care for the symptoms, eliminate the lesions, and restrict the spread of this condition. Individuals of any age can experience this unsightly viral condition. It takes a while to heal, but know that it will not stay in your system indefinitely. Let Dr. Day check your rash and recommend the ideal method to take care of your condition.
Reviews
"I was so nervous and self conscious about going to the dermatologist for the first time and both Dr. Day and her staff were amazing! Dr. Day was super kind and easy going and professional which made the visit a wonderful experience. I love how thorough she is and how she takes time to explain information to you to make sure you understand. Highly recommend her for your dermatologic needs!"
- H.R. /
Google /
Jun 26, 2020
"Dr. day is the best! Everyone at OneSkin Dermatology is so nice. I can't say enough great things about them. Booking the appointment was super easy. They answered the phone with such a warm welcoming tone. Super helpful and transparent answering questions regarding services and pricing. The atmosphere in the office is so peaceful and calm. Not the typical sterile unpleasant doctors office type of feel. Dr. Day provided exceptional service. The experience left me feeling empowered and hopeful. It was evident that she cared about what I was explaining. She was open about treatment plans and providing me with all the options. Loved that she took the time to talk through details with me to help me understand my situation. It might sound crazy but I'm not sure I've ever felt that great after leaving a doctors office. So glad we made the choice to visit Dr. Day."
- C. /
Google /
Feb 12, 2021
"Dr. Day and her staff are exceptional. She thoroughly listens to all your concerns and questions. You won't go anywhere else after you experience OneSkin Dermotology!"
- T.M. /
Google /
Feb 12, 2021
"Very caring and supportive!"
- A.B. /
Google /
Jan 29, 2021
"Every staff member I've encountered has been nothing short of wonderful and caring. I was dealing with untreated rosacea for years, there were times after washing my face that I would feel utterly demoralized by my complexion. I was shocked when within days of starting treatment I could see the redness in my face dying down. For years I had avoided looking at my face with my glasses until I had applied makeup...but now I was waking up in the morning, grabbing my glasses and rushing off to the mirror to see my face. Thanks OneSkin for helping me to get my complexion back!"
- T.B. /
Google /
Jan 13, 2021
Previous
Next
Molluscum is a viral disease that is spread easily by skin-to-skin contact, or by coming in contact with items that were subjected to the virus (shared toys, sports gear, articles of clothes, etc.). Children and adults of any age can contract the infection. Itching, scrubbing, rubbing, or shaving the region may cause this viral disease to become worse or the rash to spread to surrounding areas. Molluscum may also be passed to sexual partners and can sometimes show up on the genitals, the interior of the thighs, and on the abdomen of the affected patients.
A red, itchy rash is the principal symptom of molluscum contagiosum. Individual bumps typically appear on your face, arms (particularly in the creases of the armpits), and neck, as well as toward the top of your hands. Signs of this infection include:
Round, raised bumps on your skin that may be irritated, red, or skin-colored with a tiny dot in the middle
The bumps are extremely small in diameter
The rash triggers an annoying, itchy rash on and around the affected area
The infected bumps may be full of a white pus
It's ideal to speak with an expert before trying over-the-counter medications or home remedies as many of these treat only the observable symptoms. Without the help of an expert, it's possible to make the condition worse. At OneSkin Dermatology, we will treat your molluscum disease with three fundamental techniques:
Scraping (curettage): This entails removing the affected bumps from the skin. This won't cure the disease or stop the virus. Scraping can be painful (particularly for young patients).
Freezing (cryotherapy): Applying liquid nitrogen, Dr. Day will freeze off each area of skin that is infected. This might require a few sessions with multiple applications to reach the intended outcome.
Cautery: We will use heat to eliminate the visible portion of the rash, which can also require multiple sessions for effective elimination of the rash. This doesn't stop new lumps from popping up.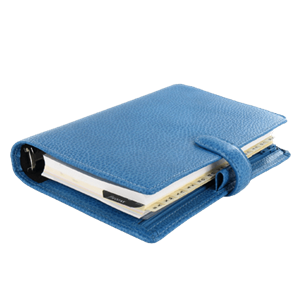 At our practice, we strive to help you clear up your skin condition with personalized treatment plans. Molluscum can clear on its own when the virus has run its course, but it may be irritating, spread to your entire body, or possibly scar the skin. If you're in the Chambersburg PA area, contact OneSkin Dermatology now for a private consultation with Dr. Rachel Day. We'll do our very best to reduce the symptoms of this condition.
Related Procedures