About Pediatric Dermatology
While it may seem more common for men and women to visit the dermatologist, it can also be beneficial for children and teens to have a relationship with a dermatologist as well. Board-certified dermatologist Dr. Rachel Day treats all of her patients with kindness and compassion, making her a wonderful children's dermatologist. Dr. Day and her energetic team are here to help children address a wide range of issues, including acne, warts, birthmarks, eczema, rashes, and more. For more information on how Dr. Day can help your children, contact OneSkin Dermatology to schedule a private consultation with Dr. Day at her upscale and state-of-the-art Chambersburg, PA office.
Reviews
"I was so nervous and self conscious about going to the dermatologist for the first time and both Dr. Day and her staff were amazing! Dr. Day was super kind and easy going and professional which made the visit a wonderful experience. I love how thorough she is and how she takes time to explain information to you to make sure you understand. Highly recommend her for your dermatologic needs!"
- H.R. /
Google /
Jun 26, 2020
"Great experience! The building looks incredible and the service is equally as amazing!"
- D. /
Google /
Jun 21, 2021
"One skin Dermatology was perfesonoly excellent. I would recommend."
- C.T. /
Google /
Jun 18, 2021
"I took my 10 year old son to see Dr. Day today for a wart removal. He has some extra sensory needs and is very sensitive to medical procedures. Dr. Day and her team were absolutely phenomenal with him! I couldn't have asked for a more pleasant experience. He didn't shed one tear. Dr. Day knew the right balance between information to share with him so he felt comfortable but not too much that he felt overwhelmed. I am incredibly thankful to her and her team."
- A.S. /
Google /
Jun 16, 2021
"They were able to completely clear my plantar warts that I'd been trying to get rid of for years and everyone was always extremely nice and professional."
- S.S. /
Google /
Apr 27, 2021
Previous
Next
Pediatric Dermatology Services
Dr. Day addresses a wide variety of medical, skin, and cosmetic dermatology conditions. It's important for children to have healthy skin in their younger years so they can grow up and know how to take care of themselves and have a skilled dermatologist in their pocket when necessary. Whether your child has acne, has developed warts from walking barefoot at the pool, or has developed a rash, Dr. Day is here for you. Some of the common pediatric conditions that we treat include:
Acne
Birthmarks
Eczema
Molluscum
Psoriasis
Warts
Rashes
Diagnosis and Treatment For Pediatric Patients
For some children, going to the doctor, dentist, or dermatologist could be a traumatic experience. Dr. Day's friendly demeanor and energy can help your child or children feel comfortable while in her care. An active member of the community, Dr. Day wants to see all of the children in Chambersburg, PA thrive. Diagnosis and treatment for pediatric dermatology will depend on each child's different symptoms; however, utilizing cutting-edge technologies and with a vast amount of experience, Dr. Day has the capability to diagnose and treat many conditions that children may have. Her private treatment rooms, enthusiastic staff, and holistic and wellness-based care options make OneSkin Dermatology an excellent dermatologist to ease your child's mind while addressing any concerns.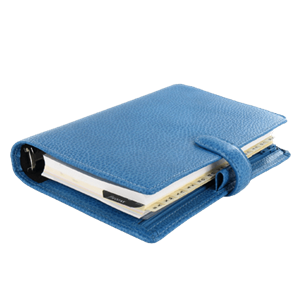 A Dermatologist Your Children Will Love
At OneSkin Dermatology, we are dedicated to providing optimal care for every member of your family. Through specialized treatment plans, we can treat several skin concerns that may be affecting your child. Contact our South Central Pennsylvania facility to learn more and to schedule an initial consultation.