About Pediatric Dermatology
While it may seem more common for men and women to visit the dermatologist, it can also be beneficial for children and teens to have a relationship with a dermatologist as well. Board-certified dermatologist Dr. Rachel Day treats all of her patients with kindness and compassion, making her a wonderful children's dermatologist. Dr. Day and her energetic team are here to help children address a wide range of issues, including acne, warts, birthmarks, eczema, rashes, and more. For more information on how Dr. Day can help your children, contact OneSkin Dermatology to schedule a private consultation with Dr. Day at her upscale and state-of-the-art Chambersburg, PA office.
Reviews
"I was so nervous and self conscious about going to the dermatologist for the first time and both Dr. Day and her staff were amazing! Dr. Day was super kind and easy going and professional which made the visit a wonderful experience. I love how thorough she is and how she takes time to explain information to you to make sure you understand. Highly recommend her for your dermatologic needs!"
- H.R. /
Google /
Jun 26, 2020
"Just started today. I had a good experience with Doctor Day. She n her staff are very thorough n show such kindness to their patients."
- J.Y. /
Google /
Oct 06, 2021
"Dr. Day is a kind woman. She is very knowledgeable and unlike some doctors she took plenty of time with me and explained what I have, why I have it, and some background about the issues I have. I highly recommend her."
- J.S. /
Google /
Sep 28, 2021
"i AM 72 YEARS OLD AND HAVE MELASMA. THIS IS A DARKENING OF THE SKIN ON MY FACE. I WAS STARTING TO LOOK LIKE A RACCOON. i COULD NOT WEAR MAKE-UP BECAUSE MY FACE WAS 2 DIFFERENT COLORS AND NOTHING WAS ABLE TO COVER UP THE DARKENED SPOTS. I WENT TO ONE SKIN DERMATOLOGY AND IN A MATTER OF 2-3 WEEKS MOST OF MY FACE WAS THE SAME COLOR. I WENT TO MY NIECE'S WEDDING AND FOR THE FIRST TIME IN 5 YEARS I WAS ABLE TO WEAR MAKEUP. I CANNOT BEGIN TO TELL YOU WHAT A DIFFERENCE IT HAS MADE FOR ME. I FELT SO SELF CONSCIOUS OF MY FACE AND THEREFORE DID NOT GO VERY MANY PLACES NOR INTERACT WITH MANY PEOPLE. THIS IS NO LONGER THE CASE! THANK YOU VERY MUCH DR. RACHAEL DAY AND ONESKIN DERMATOLOGY."
- S.S. /
Google /
Sep 24, 2021
"My daughter was a new patient starting in January of this year who had a really bad issue with acne. When we went in for the first time they insured us that they were going to help her and guaranteed that by April and May she would be cleared up. And they kept their word! Her skin looks fabulous and we are extremely thrilled at the service we have in doored from this office! We would recommend to everyone!!"
- V.S. /
Google /
Sep 22, 2021
Previous
Next
Pediatric Dermatology Services
Dr. Day addresses a wide variety of medical, skin, and cosmetic dermatology conditions. It's important for children to have healthy skin in their younger years so they can grow up and know how to take care of themselves and have a skilled dermatologist in their pocket when necessary. Whether your child has acne, has developed warts from walking barefoot at the pool, or has developed a rash, Dr. Day is here for you. Some of the common pediatric conditions that we treat include:
Acne
Birthmarks
Eczema
Molluscum
Psoriasis
Warts
Rashes
Diagnosis and Treatment For Pediatric Patients
For some children, going to the doctor, dentist, or dermatologist could be a traumatic experience. Dr. Day's friendly demeanor and energy can help your child or children feel comfortable while in her care. An active member of the community, Dr. Day wants to see all of the children in Chambersburg, PA thrive. Diagnosis and treatment for pediatric dermatology will depend on each child's different symptoms; however, utilizing cutting-edge technologies and with a vast amount of experience, Dr. Day has the capability to diagnose and treat many conditions that children may have. Her private treatment rooms, enthusiastic staff, and holistic and wellness-based care options make OneSkin Dermatology an excellent dermatologist to ease your child's mind while addressing any concerns.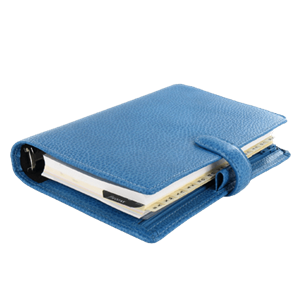 A Dermatologist Your Children Will Love
At OneSkin Dermatology, we are dedicated to providing optimal care for every member of your family. Through specialized treatment plans, we can treat several skin concerns that may be affecting your child. Contact our South Central Pennsylvania facility to learn more and to schedule an initial consultation.