Dermatitis is among the most common skin issues and can affect adults and kids at any time of the year. As a matter of fact, OneSkin Dermatology treats patients with this condition year-round. Dermatitis is a basic term for a skin condition that could present itself in a number of distinct ways. The most obvious symptoms are flaky, crusty, itchy, red, and at times blistered skin. You may have heard of eczema, which is a common type of dermatitis, also called atopic dermatitis. However, there are other kinds, including seborrheic dermatitis and contact dermatitis. Particular health conditions, genetics, diet, materials, asthma, and allergies may lead to dermatitis. Board-certified dermatologist Rachel Day, M.D. can evaluate your skin in her Chambersburg, PA office, decide what's causing the breakout, and then recommend a proper therapy and a regimen to follow to prevent additional flare-ups.
Reviews
"I was so nervous and self conscious about going to the dermatologist for the first time and both Dr. Day and her staff were amazing! Dr. Day was super kind and easy going and professional which made the visit a wonderful experience. I love how thorough she is and how she takes time to explain information to you to make sure you understand. Highly recommend her for your dermatologic needs!"
- H.R. /
Google /
Jun 26, 2020
"Dr. day is the best! Everyone at OneSkin Dermatology is so nice. I can't say enough great things about them. Booking the appointment was super easy. They answered the phone with such a warm welcoming tone. Super helpful and transparent answering questions regarding services and pricing. The atmosphere in the office is so peaceful and calm. Not the typical sterile unpleasant doctors office type of feel. Dr. Day provided exceptional service. The experience left me feeling empowered and hopeful. It was evident that she cared about what I was explaining. She was open about treatment plans and providing me with all the options. Loved that she took the time to talk through details with me to help me understand my situation. It might sound crazy but I'm not sure I've ever felt that great after leaving a doctors office. So glad we made the choice to visit Dr. Day."
- C. /
Google /
Feb 12, 2021
"Dr. Day and her staff are exceptional. She thoroughly listens to all your concerns and questions. You won't go anywhere else after you experience OneSkin Dermotology!"
- T.M. /
Google /
Feb 12, 2021
"Very caring and supportive!"
- A.B. /
Google /
Jan 29, 2021
"Every staff member I've encountered has been nothing short of wonderful and caring. I was dealing with untreated rosacea for years, there were times after washing my face that I would feel utterly demoralized by my complexion. I was shocked when within days of starting treatment I could see the redness in my face dying down. For years I had avoided looking at my face with my glasses until I had applied makeup...but now I was waking up in the morning, grabbing my glasses and rushing off to the mirror to see my face. Thanks OneSkin for helping me to get my complexion back!"
- T.B. /
Google /
Jan 13, 2021
Previous
Next
Many factors can cause dermatitis conditions. The top causes of atopic dermatitis are aging, sensitive skin, germs, ecological variables, and immune system issues. Contact dermatitis is caused by a negative reaction to specific substances and products, such as detergents, soaps, jewelry, and cleaning chemicals. Seborrheic dermatitis symptoms can get worse or better, depending on the season. Because of this, scientists think this dermatitis may be linked to yeast found within the skin's oil secretion.
Due to the many types of dermatitis, symptoms can occur in a variety of ways. Usually starting in infancy, atopic dermatitis shows up as an itchy, red rash in the front part of the neck, behind the knees, and in the creases of the elbows. Contact dermatitis occurs when you make contact with a product that produces an allergic reaction or otherwise irritates your skin. This can look like a red rash that may itch, burn or sting, and possibly blister. With seborrheic dermatitis, red skin, scaly spots, and dandruff are typical.
Because every individual's dermatitis symptoms are unique, the treatment methods may differ considerably. An examination by Dr. Day can help determine the best course of treatment. Sometimes, Dr. Day can prescribe corticosteroid lotions to be applied on the affected regions. Some individuals find relief with calcineurin inhibitors, which are lotions or creams that can address underlying immune system problems. Other individuals benefit from light therapy. With light therapy, the skin is subjected to a specific quantity of light to help clear it.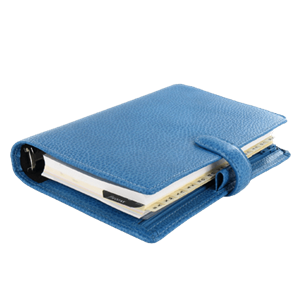 Dermatitis can be uncomfortable, and in serious cases, it can make it difficult to perform daily activities. To take charge of your skin condition and regain your quality of life, get in touch with OneSkin Dermatology in Chambersburg, PA to set up your appointment with Dr. Rachel Day today.
Related Procedures
Related Post