About Seborrheic Keratoses
Seborrheic keratoses are a standard, benign skin condition. Although they can have an unsightly look, they are not dangerous. The skin growths vary in color, are usually oblong-shaped, and are frequently raised to mimic the scaly appearance of a wart or mole. They may grow anywhere on your body but generally show up on the shoulders, chest, or back. Seborrheic keratoses aren't contagious and are common in middle-aged adults. Most people who have this condition possess numerous skin growths. The diameters of the raised growths might vary from tiny to moderate. It's possible to get basal cell carcinoma and seborrheic keratoses at the exact same location on your body. Consequently, evaluation by an expert is strongly suggested if you think you have seborrheic keratoses. Board-certified dermatologist Rachel Day, M.D. at OneSkin Dermatology in Chambersburg, PA will offer a comprehensive skin examination and treatment alternatives to reduce or remove the growths.
Reviews
"I was so nervous and self conscious about going to the dermatologist for the first time and both Dr. Day and her staff were amazing! Dr. Day was super kind and easy going and professional which made the visit a wonderful experience. I love how thorough she is and how she takes time to explain information to you to make sure you understand. Highly recommend her for your dermatologic needs!"
- H.R. /
Google /
Jun 26, 2020
"Dr. day is the best! Everyone at OneSkin Dermatology is so nice. I can't say enough great things about them. Booking the appointment was super easy. They answered the phone with such a warm welcoming tone. Super helpful and transparent answering questions regarding services and pricing. The atmosphere in the office is so peaceful and calm. Not the typical sterile unpleasant doctors office type of feel. Dr. Day provided exceptional service. The experience left me feeling empowered and hopeful. It was evident that she cared about what I was explaining. She was open about treatment plans and providing me with all the options. Loved that she took the time to talk through details with me to help me understand my situation. It might sound crazy but I'm not sure I've ever felt that great after leaving a doctors office. So glad we made the choice to visit Dr. Day."
- C. /
Google /
Feb 12, 2021
"Dr. Day and her staff are exceptional. She thoroughly listens to all your concerns and questions. You won't go anywhere else after you experience OneSkin Dermotology!"
- T.M. /
Google /
Feb 12, 2021
"Very caring and supportive!"
- A.B. /
Google /
Jan 29, 2021
"Every staff member I've encountered has been nothing short of wonderful and caring. I was dealing with untreated rosacea for years, there were times after washing my face that I would feel utterly demoralized by my complexion. I was shocked when within days of starting treatment I could see the redness in my face dying down. For years I had avoided looking at my face with my glasses until I had applied makeup...but now I was waking up in the morning, grabbing my glasses and rushing off to the mirror to see my face. Thanks OneSkin for helping me to get my complexion back!"
- T.B. /
Google /
Jan 13, 2021
Previous
Next
The primary cause of seborrheic keratoses remains unknown. In many patients, redness can occur because of their elevated position, but normally, they don't itch or cause distress. Tight clothes might exacerbate your condition so try to avoid wearing clothes that rub against the elevated skin lesions. Accidently scratching, scraping, or puncturing seborrheic keratoses can be uncomfortable and result in bleeding. Even though it's normal for them to be marginally elevated, they might also be flush with the skin. The pigment of seborrheic keratoses can vary from white, tan, or yellow, to brown or black. The texture of the skin lesions also ranges from coarse to scab-like or scaly.
Seborrheic keratoses generally resemble wart-like lesions. They commonly grow on the chest, shoulders, face, or the back of your body. You can develop just one lesion or a few. A seborrheic keratosis:
Varies in color, generally from pale tan to black or brown
Is oblong or round in shape
Features a standard "glued on" appearance
Is flush with the skin or slightly raised with a flaky outside
Varies in size from quite small to greater than one inch (2.5 centimeters) around
Can itch
Seborrheic keratoses are not typically very painful, but they might become a nuisance based upon their location and size. Take care to not scratch, pick at, or rub them. This will result in swelling, bleeding, and in some instances, an infection.
Based upon the intensity of your skin growth, seborrheic keratoses may be removed by laser therapy, electric therapy, scraping, or freezing. Cryosurgery is also sometimes used to destroy lesions with liquid nitrogen, a treatment that can be quite powerful. Electric treatment (or electrocautery) attacks the lesions through electrical currents. Individuals with minor or flush growths are advised to get the lesions removed through curettage or scraping. Immediately following the elimination of seborrheic keratoses, your skin might be abnormally colored, but this generally dissipates over time, particularly with good wound care. It's important to note that the elimination of the skin growths doesn't guarantee they won't reoccur.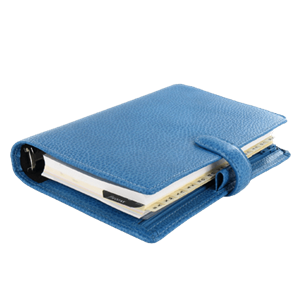 Receive a Detailed Diagnosis
Seborrheic keratoses can look very similar to melanoma. For this reason, we strongly suggest receiving an evaluation of your skin at OneSkin Dermatology. Board-certified dermatologist Rachel Day, M.D. strives to offer the best professional attention to all of her Chambersburg, PA area patients. We encourage you to stop by our office for an evaluation, as well as diagnostic testing. A very simple screening may alleviate your anxiety and set you on the path to smoother skin.
Related Procedures