A nonsurgical procedure, electrodesiccation and curettage (ED&C) is an outpatient treatment available at OneSkin Dermatology in Chambersburg, PA. This treatment eliminates dysplastic, benign, or even cancerous skin lesions. ED&C is a simple process that treats smaller growths, both cancerous and benign, by shaving the skin. It remains a reliable and efficient alternative to surgical treatments and can be implemented in patients where the skin lesions are confined to the upper layers of skin. Board-certified dermatologist Rachel Day, M.D. performs electrodesiccation with precision and patience to make sure your treatment causes minimal scarring.
Reviews
"I was so nervous and self conscious about going to the dermatologist for the first time and both Dr. Day and her staff were amazing! Dr. Day was super kind and easy going and professional which made the visit a wonderful experience. I love how thorough she is and how she takes time to explain information to you to make sure you understand. Highly recommend her for your dermatologic needs!"
- H.R. /
Google /
Jun 26, 2020
"i AM 72 YEARS OLD AND HAVE MELASMA. THIS IS A DARKENING OF THE SKIN ON MY FACE. I WAS STARTING TO LOOK LIKE A RACCOON. i COULD NOT WEAR MAKE-UP BECAUSE MY FACE WAS 2 DIFFERENT COLORS AND NOTHING WAS ABLE TO COVER UP THE DARKENED SPOTS. I WENT TO ONE SKIN DERMATOLOGY AND IN A MATTER OF 2-3 WEEKS MOST OF MY FACE WAS THE SAME COLOR. I WENT TO MY NIECE'S WEDDING AND FOR THE FIRST TIME IN 5 YEARS I WAS ABLE TO WEAR MAKEUP. I CANNOT BEGIN TO TELL YOU WHAT A DIFFERENCE IT HAS MADE FOR ME. I FELT SO SELF CONSCIOUS OF MY FACE AND THEREFORE DID NOT GO VERY MANY PLACES NOR INTERACT WITH MANY PEOPLE. THIS IS NO LONGER THE CASE! THANK YOU VERY MUCH DR. RACHAEL DAY AND ONESKIN DERMATOLOGY."
- S.S. /
Google /
Sep 24, 2021
"My daughter was a new patient starting in January of this year who had a really bad issue with acne. When we went in for the first time they insured us that they were going to help her and guaranteed that by April and May she would be cleared up. And they kept their word! Her skin looks fabulous and we are extremely thrilled at the service we have in doored from this office! We would recommend to everyone!!"
- V.S. /
Google /
Sep 22, 2021
"I went to see Dr. Day and her team for a skin emergency a few months ago. I have dry skin with some pigmentation that made me self conscious. After a few treatments, it was suggested for me to try SENTE dermal repair cream twice a day. Let me say something about this particular product - it is short of a miracle, for a 51 year old, brown skin Asian lady this is exactly what I needed. Believe me, I have tried many beauty products in the past with little success. Some of the pigmentation cleared within a week, that's the end of May 2021, now my skin is bright and luminous if I may use that word. If you in need of a skin care product and you could only get one, this is it. Invest in yourself, believe me it is worth it."
- P.D. /
Google /
Sep 10, 2021
"Dr. Day in phenomenal!"
- K.L. /
Google /
Aug 04, 2021
Previous
Next
ED&C is most frequently performed to get rid of skin cancer in its very early stages. It might be a treatment option if you've been diagnosed with precancer (actinic keratosis), squamous cell cancer, or basal cell carcinoma. To use ED&C, the lesion must be small with clear borders. ED&C is completed at our Chambersburg, PA office using local anesthesia.
Before beginning the therapy, Dr. Day will apply a numbing cream to your skin to minimize your pain. Employing a curette, she will shave down the lesion until she reaches normal skin. Electrodesiccation is then used on your skin in order to cauterize the skin and reduce bleeding.
After the treatment, it's essential that you follow the directions provided to you by Dr. Day to ensure your skin heals correctly. You may take off your bandages the next day to wash out the wound and then apply fresh bandages. Dr. Day will also prescribe or recommend a cream to use on your skin.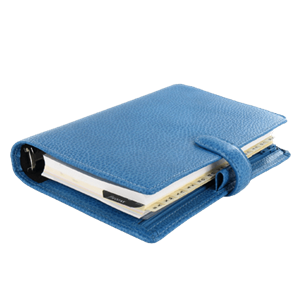 If you have a skin growth or lesion, it's a good idea to have it examined. Dr. Day can help you with a diagnosis and information about treatment options. For benign, precancerous, or cancerous growths, electrodesiccation can be a great treatment. Take the first step in treating your skin growth by scheduling a consultation at OneSkin Dermatology.
Related Procedures