Skin cancer is extremely common, which makes regular skin cancer screenings by a board-certified dermatologist an important part of maintaining a healthy life for everyone. Dr. Rachel Day can help you when growths or moles on your skin start to change.
Squamous cell carcinoma (SCC) affects millions of patients every year and is the second most common type of skin cancer. SCC occurs when the squamous cells on the upper layers of your skin change or mutate. This skin cancer happens because of excessive or long-term exposure to damaging UV rays from the sun. It can appear to be a wart or be a firm nodule on the skin that flakes or bleeds when irritated. If you notice a suspicious growth on your skin that meets these criteria, it's important to see a dermatologist for an assessment. It's possible to treat SCC locally when it's found early, but over time, it can metastasize (spread to other parts of the body). OneSkin Dermatology can provide Chambersburg, PA area patients with a skin screening and consultation on any concerning spots.
Reviews
"I was so nervous and self conscious about going to the dermatologist for the first time and both Dr. Day and her staff were amazing! Dr. Day was super kind and easy going and professional which made the visit a wonderful experience. I love how thorough she is and how she takes time to explain information to you to make sure you understand. Highly recommend her for your dermatologic needs!"
- H.R. /
Google /
Jun 26, 2020
"Great experience! The building looks incredible and the service is equally as amazing!"
- D. /
Google /
Jun 21, 2021
"One skin Dermatology was perfesonoly excellent. I would recommend."
- C.T. /
Google /
Jun 18, 2021
"I took my 10 year old son to see Dr. Day today for a wart removal. He has some extra sensory needs and is very sensitive to medical procedures. Dr. Day and her team were absolutely phenomenal with him! I couldn't have asked for a more pleasant experience. He didn't shed one tear. Dr. Day knew the right balance between information to share with him so he felt comfortable but not too much that he felt overwhelmed. I am incredibly thankful to her and her team."
- A.S. /
Google /
Jun 16, 2021
"They were able to completely clear my plantar warts that I'd been trying to get rid of for years and everyone was always extremely nice and professional."
- S.S. /
Google /
Apr 27, 2021
Previous
Next
Anyone can develop squamous cell carcinoma, but if you have fair skin, a light complexion, or blue/green eyes, you're at an increased risk. If you are exposed to the sun often for fun or for work, you may also have an increased risk of developing SCC. Research has shown that men are more likely to develop SCC than women. This type of cancer generally occurs in adults over the age of 50, though it's possible for younger people to develop it. Those who use indoor tanning beds are also more susceptible to SCC. Other risk factors for SCC include past radiation exposure and a suppressed immune system, which can be from medications or medical conditions, such as leukemia.
It's always important to pay attention to your skin so you know what growths and lesions are present. If a growth starts to enlarge, itch, crust over, or bleed, you should visit a dermatologist. Squamous cell carcinoma will change on the surface of the skin and can be mistaken for a simple wart or benign skin growth. SCCs can be soft and tender, or they can present as rough, thick, scaly, or firm spots that refuse to heal or are prone to bleeding. If a lesion on your skin starts to change color, shape, size, or lose its symmetry, make an appointment with a board-certified dermatologist, like Dr. Rachel Day. Leaving your SCC lesions left untreated can be life-threatening.
At OneSkin Dermatology in Chambersburg, PA, we provide a number of treatment options for SCC. Catching SCC early makes it easier to remove lesions and minimize scarring. Squamous cell carcinoma can spread internally, typically via the lymph nodes, if left untreated. Most SCCs, though, are curable with in-office procedures.
The best treatment can depend on size, depth, location, subtype, and the extent of the cancer. After a diagnosis is confirmed via a skin biopsy, Dr. Rachel Day will determine the appropriate treatment for you. This may be excision, cryotherapy, electrodesiccation and curettage, or topical chemotherapeutic medication. She will create a custom treatment plan in order to achieve the best possible outcome for you.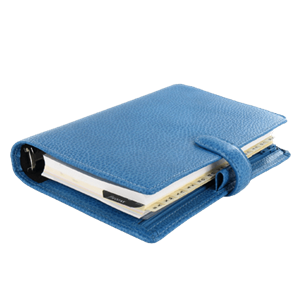 An appointment with OneSkin Dermatology in Chambersburg, PA can save your life. Dr. Rachel Day specializes in treating patients with skin cancers, like squamous cell carcinoma. She's passionate about providing patient-centered care with a holistic approach and teaching her patients how to maintain healthy skin for a healthy life. Call our office today to schedule your annual skin examination for peace of mind and healthy skin.
Related Procedures