One of the most common melanoma skin cancer treatments is surgical excision. During this procedure, Dr. Rachel Day, a board-certified dermatologist, will remove the melanoma or cancerous lesion together with the bordering tissue, which might seem to be normal looking. The excised (or surgically removed) skin tissue is then passed to a pathologist for further testing to ascertain whether the tissue border is cancer-free. In case the tissue turns out to be cancerous, then another treatment would be required to eliminate all remaining cancer. OneSkin Dermatology and Dr. Day consult with Chambersburg, PA individuals on a day-to-day basis to decide whether surgical excision is the perfect treatment option for their melanoma skin cancer.
Reviews
"I was so nervous and self conscious about going to the dermatologist for the first time and both Dr. Day and her staff were amazing! Dr. Day was super kind and easy going and professional which made the visit a wonderful experience. I love how thorough she is and how she takes time to explain information to you to make sure you understand. Highly recommend her for your dermatologic needs!"
- H.R. /
Google /
Jun 26, 2020
"i AM 72 YEARS OLD AND HAVE MELASMA. THIS IS A DARKENING OF THE SKIN ON MY FACE. I WAS STARTING TO LOOK LIKE A RACCOON. i COULD NOT WEAR MAKE-UP BECAUSE MY FACE WAS 2 DIFFERENT COLORS AND NOTHING WAS ABLE TO COVER UP THE DARKENED SPOTS. I WENT TO ONE SKIN DERMATOLOGY AND IN A MATTER OF 2-3 WEEKS MOST OF MY FACE WAS THE SAME COLOR. I WENT TO MY NIECE'S WEDDING AND FOR THE FIRST TIME IN 5 YEARS I WAS ABLE TO WEAR MAKEUP. I CANNOT BEGIN TO TELL YOU WHAT A DIFFERENCE IT HAS MADE FOR ME. I FELT SO SELF CONSCIOUS OF MY FACE AND THEREFORE DID NOT GO VERY MANY PLACES NOR INTERACT WITH MANY PEOPLE. THIS IS NO LONGER THE CASE! THANK YOU VERY MUCH DR. RACHAEL DAY AND ONESKIN DERMATOLOGY."
- S.S. /
Google /
Sep 24, 2021
"My daughter was a new patient starting in January of this year who had a really bad issue with acne. When we went in for the first time they insured us that they were going to help her and guaranteed that by April and May she would be cleared up. And they kept their word! Her skin looks fabulous and we are extremely thrilled at the service we have in doored from this office! We would recommend to everyone!!"
- V.S. /
Google /
Sep 22, 2021
"I went to see Dr. Day and her team for a skin emergency a few months ago. I have dry skin with some pigmentation that made me self conscious. After a few treatments, it was suggested for me to try SENTE dermal repair cream twice a day. Let me say something about this particular product - it is short of a miracle, for a 51 year old, brown skin Asian lady this is exactly what I needed. Believe me, I have tried many beauty products in the past with little success. Some of the pigmentation cleared within a week, that's the end of May 2021, now my skin is bright and luminous if I may use that word. If you in need of a skin care product and you could only get one, this is it. Invest in yourself, believe me it is worth it."
- P.D. /
Google /
Sep 10, 2021
"Dr. Day in phenomenal!"
- K.L. /
Google /
Aug 04, 2021
Previous
Next
You're likely a candidate for surgical excision if you have skin cancer on your legs, arms, or torso. This technique is thought to be simpler and quicker than other surgical removal methods but may not be as cosmetically inconspicuous, meaning, you will likely have a scar. This technique is sometimes utilized to allow for thorough observation of the skin cancer samples so individuals in need of additional diagnostic testing may also be candidates for surgical excision.
Because surgical excision is an invasive process, anesthesia will be supplied. For smaller, easy-to-remove melanomas, a local anesthetic will be utilized. If a melanoma is larger and in a more difficult-to-reach area, general anesthesia may be deemed necessary. Prior to surgery, Dr. Day will thoroughly disinfect the area to be treated and administer anesthesia. The cancer will then be removed using a scalpel through horizontal incisions made throughout the growth and surrounding tissue. An electrode may be utilized to carry out a feathering technique, which can smooth the borders around the wound. This will help to remove extra cells from the lesion and minimize the chance of scarring.
Small excisions will be sutured together while larger excisions may require a skin graft to close up the wound. An ointment will be applied to the treated area to stop any bleeding and an antibiotic will be prescribed to expedite the recovery process. Lastly, a sterile badge will be placed over the wound to protect it and keep it from getting infected.
The length of your recovery and associated downtime is contingent on the location and extent of the specific excision, in addition to whether skin grafts were needed to finish your treatment. After your surgery, you could experience a burning sensation or general irritation in the area where the cancer was excised. For your first couple of days after the surgery, you're advised to take an over-the-counter medication, such as acetaminophen, to relieve pain. You can also anticipate some scarring that will be red initially but will lighten with time. Several creams or gels can be utilized to help lighten the scar. In order to protect the wound, a sterile dressing should be applied to the treatment area when you are exposed to the sun.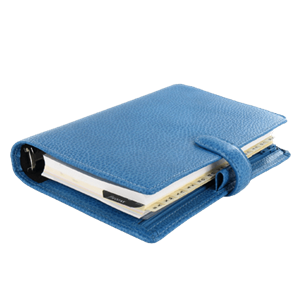 Skilled Melanoma Treatment
Whenever you encounter a skin lesion that looks abnormal, you should seek medical care as quickly as possible. The growth could be cancerous and the sooner it is found, the better your odds of successfully overcoming the condition. An excision could be necessary and could rid the area of all the skin cancer before it spreads to nearby areas and body parts. Excision also allows for cells to receive further testing, which might confirm whether or not all of the cancer was removed. Make an appointment at OneSkin Dermatology as soon as you can to see Dr. Day who will inspect the expansion, discuss medical and family history, and explore all of the options, including if surgical excision is appropriate.