About Topical Chemotherapy
If skin cancer is diagnosed early, you'll generally have more treatment choices. One option for non-melanoma cancer in the top layers of skin is topical chemotherapy. This is a cream that is used in your home and may be suggested as a part of your treatment plan. Board-certified dermatologist Rachel Day, M.D. may recommend this treatment if you have precancerous skin lesions (actinic keratosis), squamous cell carcinoma (SCC), or basal cell carcinoma (BCC). To find out more about topical chemotherapy and other skin cancer treatment options at OneSkin Dermatology, get in touch with our office in Chambersburg, PA.
Reviews
"I was so nervous and self conscious about going to the dermatologist for the first time and both Dr. Day and her staff were amazing! Dr. Day was super kind and easy going and professional which made the visit a wonderful experience. I love how thorough she is and how she takes time to explain information to you to make sure you understand. Highly recommend her for your dermatologic needs!"
- H.R. /
Google /
Jun 26, 2020
"Great experience! The building looks incredible and the service is equally as amazing!"
- D. /
Google /
Jun 21, 2021
"One skin Dermatology was perfesonoly excellent. I would recommend."
- C.T. /
Google /
Jun 18, 2021
"I took my 10 year old son to see Dr. Day today for a wart removal. He has some extra sensory needs and is very sensitive to medical procedures. Dr. Day and her team were absolutely phenomenal with him! I couldn't have asked for a more pleasant experience. He didn't shed one tear. Dr. Day knew the right balance between information to share with him so he felt comfortable but not too much that he felt overwhelmed. I am incredibly thankful to her and her team."
- A.S. /
Google /
Jun 16, 2021
"They were able to completely clear my plantar warts that I'd been trying to get rid of for years and everyone was always extremely nice and professional."
- S.S. /
Google /
Apr 27, 2021
Previous
Next
An effective nonsurgical therapy, topical chemotherapy destroys cancerous and precancerous cells in the upper layer of your epidermis. You might be a good candidate for topical chemotherapy if you have been diagnosed with actinic keratosis, squamous cell carcinoma, or basal cell carcinoma. Topical chemotherapy eliminates the possibility of scars from operations and limits the exposure of the treatment, thereby minimizing side effects in the rest of your body. Topical chemotherapy isn't suggested for more aggressive types of skin cancer or when the cancer has spread deeper than the top skin layers.
You'll use your topical chemotherapy by yourself in the comfort of your home. The treatment is normally applied a couple of times every day and may be needed for many weeks. You can expect the treated skin to be red, and you might experience some discomfort while the medication destroys precancerous and cancerous cells in the epidermis. You'll need to return occasionally to our office for follow-up appointments with Dr. Day. She will evaluate your therapy, check for any indications of reactions or other concerns, and modify your treatment if necessary. In your follow-up visits, Dr. Day will also be able to gauge the remaining duration of your therapy.
You'll have to make sure you're caring for your skin during and after your topical chemotherapy. Some moisturizers, like petroleum jelly, might be applied to calm your skin. As soon as your treatment is done, Dr. Day will offer tips on the best way to help your skin heal. It's important to be vigilant about applying sun protection following your therapy to prevent a recurrence of cancer.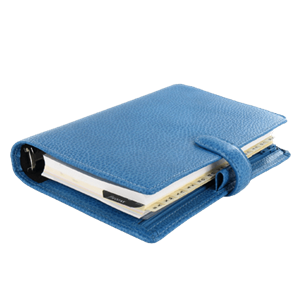 A New Way to Treat Cancer
If you've been diagnosed with precancerous or cancerous cells in the upper layers of your skin, find out more about topical chemotherapy at OneSkin Dermatology. Board-certified dermatologist Dr. Day can treat your skin using medicated cream, which you'll use in your home. Schedule an appointment with Dr. Day at her practice in Chambersburg, PA to determine whether topical chemotherapy is a good choice for you.
Related Procedures