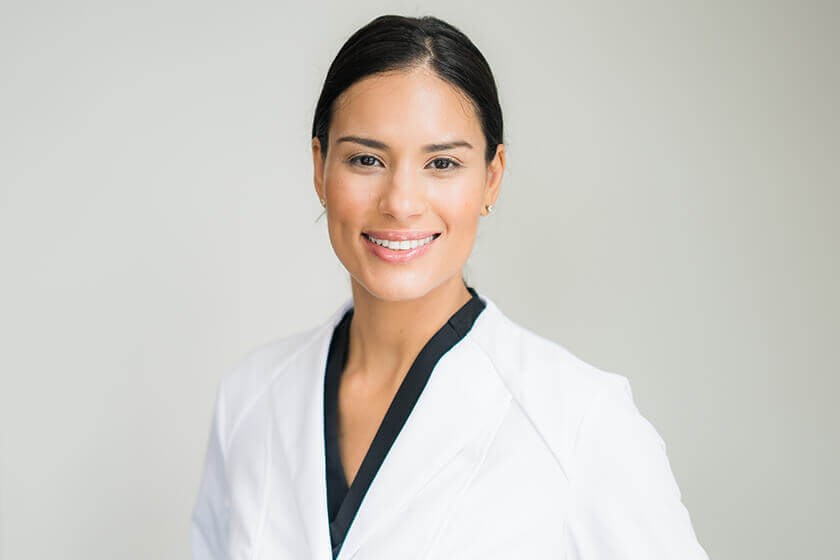 Dr. Rachel Day, a Fellow of the American Academy of Dermatology (FAAD), founded OneSkin Dermatology in Chambersburg, PA to bring care back to healthcare. Under the direct care model, she offers complete skin care in a personal, approachable setting for the whole family. Rooted in her belief that a purposeful partnership with patients is the foundation to achieving their skin health goals, Dr. Day and her team offer a refreshing option to the traditional insurance-based system. At OneSkin Dermatology each patient is approached as a whole. Dr. Day and her team offer individualized medical, surgical, and aesthetic dermatology treatment plans with an emphasis on education, prevention, and maintenance. Her holistic practice approach is supported by offering up-to-date health, nutrition and women's wellness services. From the treatment of rashes and skin cancer to enhancing one's natural beauty throughout the process of aging gracefully, Dr. Day prides herself on her honesty, integrity, and compassion in guiding patients through their skin health journey.
Se habla espanol tambien.
Undergraduate Education:
Lehigh University
Medical School:
Weill Cornell Medical College
Internship:
Memorial Sloan Kettering Cancer Center
Residency:
New York Presbyterian Hospital – Weill Cornell Medicine
Dr. Rachel Day is board certified by the American Board of Dermatology.
At OneSkin Dermatology, Dr. Rachel A. Day specializes in skin cancer surveillance, treatment, and removal of melanoma, squamous cell carcinoma, basal cell carcinoma, and other cancers. She also treats common everyday skin conditions, such as acne, actinic keratoses, rashes, and cysts, and performs mole checks to ensure your skin remains healthy year after year. Dr. Day can provide most treatments on-site in her modern, patient-centered office. Also available in her office are cosmetic procedures to treat wrinkles, correct sun damage, and remove unwanted hair or growths to give you a more youthful look. These procedures include injectables, such as BOTOX, laser hair removal, laser skin resurfacing, chemical peels, and more. Whether you are visiting our dermatology office to help reclaim the natural youthful glow of your skin or you are receiving treatment for a medical skin condition, Dr. Day can provide holistic, wellness-oriented care in a compassionate environment.
Dr. Day is an active member in her local Chambersburg, PA community and OneSkin Dermatology proudly supports initiatives within the community to support diversity and inclusion.
Dr. Day is an active board-member of United Way of Franklin County and community board-member of Franklin Hospice.
OneSkin Dermatology is a Platinum sponsor of Franklin County Coalition for Progress.
Reviews
"I was so nervous and self conscious about going to the dermatologist for the first time and both Dr. Day and her staff were amazing! Dr. Day was super kind and easy going and professional which made the visit a wonderful experience. I love how thorough she is and how she takes time to explain information to you to make sure you understand. Highly recommend her for your dermatologic needs!"
H.R.
Google
"Dr Day is a very competent dermatologist backed up with a top notch staff in a beautiful office environment. Lindsay the office manager is wonderful arranging appointments. I would rather pay a doctor that gets to know you than go to a big chain store medical group where they don't even read your chart..Dr Days office is like in the old days of medical care in Chambersburg. We always went to private providers. You support your doctor and your doctor takes care of you. . Thank you Dr. Day & staff;"
C.M.
Google
"My experience with OneSkin Dermatology was by far the best I have had. All the lady's in there were very friendly and helpful. The Dermatologist herself was respectful, courteous, friendly, she took her time and listened to my concerns, and explained everything to me, so I could understand!! I am excited to continue my dermatology care at OneSkin, and if you are looking for a dermatologist I highly recommend OneSkin!"
K.P.
Google
"I was hesitant about going to this appointment and thought it maybe a waste of time/money. I was extremely impressed and pleased with their knowledge, insight and professionalism. Highly recommend"
H.M.
Google
"Professional and compassionate care."
E.M.
Google
Related Posts