Laser Treatments For all SkiN Types
Concerned about how your skin looks? Feeling dull? Noticing dark spots and sun damage or ruddiness and blood vessels? At OneSkin Dermatology, Dr. Day can perform a skin examination at our Chambersburg, PA office to determine if you'll benefit from a OneSkin Laser Facial.
These customized laser treatments target: sun damage, hyperpigmentation, redness, superficial blood vessels and evening out overall complexion and skin tone on the face, neck and chest. Board-certified dermatologist Rachel Day, M.D. uses intense pulses of light (IPL) photofacial as well as a 1064 Nd Yag laser to customize the perfect laser facial to address all of your concerns.
This rejuvenating skin treatment is a noninvasive process that can be highly effective and create impressive outcomes. Over a series of treatments, you will increase the production of collagen to see a healthier complexion with an improved skin tone and fewer spots.
Reviews
"I was so nervous and self conscious about going to the dermatologist for the first time and both Dr. Day and her staff were amazing! Dr. Day was super kind and easy going and professional which made the visit a wonderful experience. I love how thorough she is and how she takes time to explain information to you to make sure you understand. Highly recommend her for your dermatologic needs!"
- H.R. /
Google /
Jun 26, 2020
"i AM 72 YEARS OLD AND HAVE MELASMA. THIS IS A DARKENING OF THE SKIN ON MY FACE. I WAS STARTING TO LOOK LIKE A RACCOON. i COULD NOT WEAR MAKE-UP BECAUSE MY FACE WAS 2 DIFFERENT COLORS AND NOTHING WAS ABLE TO COVER UP THE DARKENED SPOTS. I WENT TO ONE SKIN DERMATOLOGY AND IN A MATTER OF 2-3 WEEKS MOST OF MY FACE WAS THE SAME COLOR. I WENT TO MY NIECE'S WEDDING AND FOR THE FIRST TIME IN 5 YEARS I WAS ABLE TO WEAR MAKEUP. I CANNOT BEGIN TO TELL YOU WHAT A DIFFERENCE IT HAS MADE FOR ME. I FELT SO SELF CONSCIOUS OF MY FACE AND THEREFORE DID NOT GO VERY MANY PLACES NOR INTERACT WITH MANY PEOPLE. THIS IS NO LONGER THE CASE! THANK YOU VERY MUCH DR. RACHAEL DAY AND ONESKIN DERMATOLOGY."
- S.S. /
Google /
Sep 24, 2021
"My daughter was a new patient starting in January of this year who had a really bad issue with acne. When we went in for the first time they insured us that they were going to help her and guaranteed that by April and May she would be cleared up. And they kept their word! Her skin looks fabulous and we are extremely thrilled at the service we have in doored from this office! We would recommend to everyone!!"
- V.S. /
Google /
Sep 22, 2021
"I went to see Dr. Day and her team for a skin emergency a few months ago. I have dry skin with some pigmentation that made me self conscious. After a few treatments, it was suggested for me to try SENTE dermal repair cream twice a day. Let me say something about this particular product - it is short of a miracle, for a 51 year old, brown skin Asian lady this is exactly what I needed. Believe me, I have tried many beauty products in the past with little success. Some of the pigmentation cleared within a week, that's the end of May 2021, now my skin is bright and luminous if I may use that word. If you in need of a skin care product and you could only get one, this is it. Invest in yourself, believe me it is worth it."
- P.D. /
Google /
Sep 10, 2021
"Dr. Day in phenomenal!"
- K.L. /
Google /
Aug 04, 2021
Previous
Next
A customized OneSkin laser facial is tailored to your skins needs! Patients of all skin types are great candidates for this refreshing treatment. The OneSkin laser facial addresses several complexion problems (particularly sun spots and redness) with minimal or no recovery time. The best candidates for these treatments at OneSkin Dermatology are looking for improvement in overall health and resilience of their skin and may suffer from acne, rosacea, sun damage, brown spots (hyperpigmentation), rough texture, visible pores, redness, melasma, sun and age spots, or dilated capillaries. Dr. Day will examine your complexion to determine your perfect combination treatment for the best results during your initial consultation.
Our OneSkin Laser Facial happens in the comfort of our laser room and takes about 20-25 minutes. To prepare for your treatment will have you wash your skin to remove any skin oils or make-up. Then we will apply protective eye shields that will sit comfortably on top of the eyelids. The laser facial is performed using a handheld wand that will pass over the skin gently warming the skin to create the desired results.
No Downtime, Perfect Glow Every Time
There usually is no significant recovery time with a OneSkin laser facial treatment, but you may leave our office with a little redness and minimal swelling. This will subside naturally in a few hours, but you can apply cosmetics to mask it if you prefer. Dr. Day will apply antioxidant brightening serum post procedure to the treated skin to minimize any irritation and promote healing. Over the next 2 – 5 days, the blemishes under the skin will rise to the surface and brown spots may flake away. It is necessary to apply your post treatment products including sunscreen to your skin to support and improve your results. While you will have some improvements after your first treatment, you will attain optimal results with a series of treatments. Rachel Day, M.D. suggests most patients get 3 sessions done every 4-6 weeks at OneSkin Dermatology followed by bimonthly maintenance.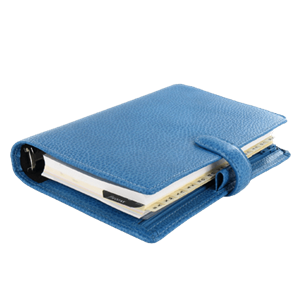 Even if you didn't think much about your skin's health when you were young, during the aging process, skin damage, hyperpigmentation, and other irregularities may become visible. We encourage you to find out more about customized OneSkin laser facial treatments by contacting our Chambersburg, PA office and making an appointment for a skin assessment with Dr. Day. At OneSkin Dermatology, we help give you a radiant glow and a healthy complexion that endures the test of time.
Related Procedures
Related Post