Cysts are common! And a nuisance! Typically benign, or noncancerous, they present as lumps beneath the skin. Cysts can occur anywhere on the body and are typically found on the head, neck and trunk. Occasionally they become inflamed or enlarged, red and tender. When this happens they can even rupture and drain. Though most cysts don't cause pain or harm, it is always best to remove them before they become a problem. Rarely, a growth under the skin that looks like a cyst is the sign of a skin cancer. At OneSkin Dermatology, Dr. Rachel Day, a board-certified dermatologist will diagnose your lesion and in often offers same day treatment.
Reviews
"I was so nervous and self conscious about going to the dermatologist for the first time and both Dr. Day and her staff were amazing! Dr. Day was super kind and easy going and professional which made the visit a wonderful experience. I love how thorough she is and how she takes time to explain information to you to make sure you understand. Highly recommend her for your dermatologic needs!"
- H.R. /
Google /
Jun 26, 2020
"Great experience! The building looks incredible and the service is equally as amazing!"
- D. /
Google /
Jun 21, 2021
"One skin Dermatology was perfesonoly excellent. I would recommend."
- C.T. /
Google /
Jun 18, 2021
"I took my 10 year old son to see Dr. Day today for a wart removal. He has some extra sensory needs and is very sensitive to medical procedures. Dr. Day and her team were absolutely phenomenal with him! I couldn't have asked for a more pleasant experience. He didn't shed one tear. Dr. Day knew the right balance between information to share with him so he felt comfortable but not too much that he felt overwhelmed. I am incredibly thankful to her and her team."
- A.S. /
Google /
Jun 16, 2021
"They were able to completely clear my plantar warts that I'd been trying to get rid of for years and everyone was always extremely nice and professional."
- S.S. /
Google /
Apr 27, 2021
Previous
Next
Do you get multiple cysts? While cysts are common there are genetic factors that contribute multiple cysts. Dr. Day and her team can take care of your multiple cysts.
Dr. Day offers both medical and surgical treatment for cysts at OneSkin Dermatology. Treatment for your cyst may include a cortisone injection or oral antibiotics to calm any inflammation, draining the cyst or when possible, removing it through a surgical procedure. Most cysts can be quickly treated in our office once diagnosed.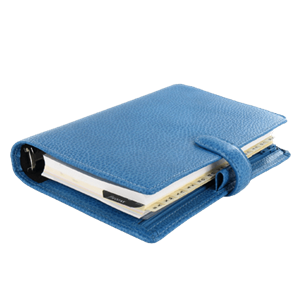 Ready to get rid of that Cyst?
If you are currently suffering from a bothersome cyst, contact OneSkin Dermatology to arrange a consultation with Dr. Day for treatment today!
Related Procedures