For the highest quality results from chemical peel facial treatments, OneSkin Dermatology provides you with several choices to give you a glowing complexion. Your medical-grade chemical peel with exfoliating solutions (such as salicylic, glycolic, trichloroacetic, and lactic acids) will reveal smoother, healthier skin on the neck and face. Rachel Day, M.D. is a local board-certified dermatologist who offers chemical peel treatments from her Chambersburg, PA office.
A chemical peel facial is a nonsurgical procedure designed to make your complexion radiant. Chemical peels eliminate dead, damaged skin cells by using a specific peel on the skin that causes the oldest layer to slough off. When your skin recovers and starts to repair and rejuvenate itself, you may see a smoother, clearer complexion. An aesthetician will perform this treatment to remove skin abnormalities, like fine lines, wrinkles, scars, rough patches, hyperpigmentation problems, and more.
We perform chemical peels at our Chambersburg, PA office in a few levels of strength (light, medium, and deep) to address our patients' skin concerns and goals.
Light peels: You can receive a light peel during your lunch break and return immediately to your routine. This level of peel will remove the outer skin layer (the epidermis), giving your face a more radiant appearance and smoother texture. We usually recommend that you receive a light chemical peel about once a month to maintain ideal results.
Medium-depth peels: This level of peel reaches further into the skin. Patients generally opt to have this strength of facial treatment over an extended weekend. You may want to prepare for increased discomfort during and up to one hour following the peel. Medium-depth peels are designed for patients who have deeper damage to their skin, including more pronounced lines and darker pigmentation problems.
Deep peels: The strongest of the three levels of peels is the deep chemical peel, and it requires the most recovery time. This is an aggressive procedure that can leave your face peeling, itchy, and swollen for 2 – 3 weeks. Patients who opt for a deep chemical peel do so to help with significant age or dark spots, sun damage, prominent acne scars, and deep scars. Since this level of chemical peel is usually uncomfortable for patients, your aesthetician can provide you with local anesthesia before your peel.
Reviews
"I was so nervous and self conscious about going to the dermatologist for the first time and both Dr. Day and her staff were amazing! Dr. Day was super kind and easy going and professional which made the visit a wonderful experience. I love how thorough she is and how she takes time to explain information to you to make sure you understand. Highly recommend her for your dermatologic needs!"
- H.R. /
Google /
Jun 26, 2020
"Just started today. I had a good experience with Doctor Day. She n her staff are very thorough n show such kindness to their patients."
- J.Y. /
Google /
Oct 06, 2021
"Dr. Day is a kind woman. She is very knowledgeable and unlike some doctors she took plenty of time with me and explained what I have, why I have it, and some background about the issues I have. I highly recommend her."
- J.S. /
Google /
Sep 28, 2021
"i AM 72 YEARS OLD AND HAVE MELASMA. THIS IS A DARKENING OF THE SKIN ON MY FACE. I WAS STARTING TO LOOK LIKE A RACCOON. i COULD NOT WEAR MAKE-UP BECAUSE MY FACE WAS 2 DIFFERENT COLORS AND NOTHING WAS ABLE TO COVER UP THE DARKENED SPOTS. I WENT TO ONE SKIN DERMATOLOGY AND IN A MATTER OF 2-3 WEEKS MOST OF MY FACE WAS THE SAME COLOR. I WENT TO MY NIECE'S WEDDING AND FOR THE FIRST TIME IN 5 YEARS I WAS ABLE TO WEAR MAKEUP. I CANNOT BEGIN TO TELL YOU WHAT A DIFFERENCE IT HAS MADE FOR ME. I FELT SO SELF CONSCIOUS OF MY FACE AND THEREFORE DID NOT GO VERY MANY PLACES NOR INTERACT WITH MANY PEOPLE. THIS IS NO LONGER THE CASE! THANK YOU VERY MUCH DR. RACHAEL DAY AND ONESKIN DERMATOLOGY."
- S.S. /
Google /
Sep 24, 2021
"My daughter was a new patient starting in January of this year who had a really bad issue with acne. When we went in for the first time they insured us that they were going to help her and guaranteed that by April and May she would be cleared up. And they kept their word! Her skin looks fabulous and we are extremely thrilled at the service we have in doored from this office! We would recommend to everyone!!"
- V.S. /
Google /
Sep 22, 2021
Previous
Next
Getting the recommendation of a cosmetic specialist is the first part of the journey to healthy, smooth skin. A team member at OneSkin Dermatology will evaluate your skin during an exam in our Chambersburg, PA office before selecting the appropriate chemical peel for best results. Chemical peel patients should have visible concerns on their skin, including scaly patches, flaky skin, uneven pigmentation, fine lines, wrinkles, sun spots, and more. We may recommend different strengths of peels according to your needs and concerns.
During your appointment, you will lie in a comfortable position to receive your treatment. A team member will ensure the skin is cleaned prior to applying the personalized solution to the face, neck, or both. Your aesthetician will spread the solution onto the skin and allow it to work for an appropriate length of time that will be determined in your chemical peel consultation. Next, the peel will be cleaned off your skin and a neutralizing agent will be applied. Patients should bring sunscreen and/or a hat to wear outside following the peel to protect against UV exposure.
Based on the strength of the chemical peel you receive, you should expect the treated area to peel and itch for a period of time, ranging from several days to two or more weeks. Dr. Day or a member of her team will give you instructions on how to care for your face during your recovery. Please remember that no matter how badly your skin itches after your chemical peel, it's not good to peel the skin off. Doing so may create scarring!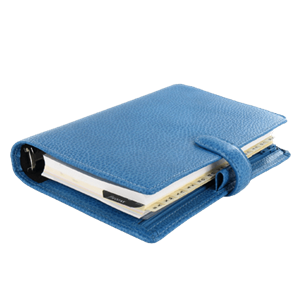 Plan Your Service
Average Procedure Time

30 Min
Contact Us
If you have never had treatments to rejuvenate the skin, OneSkin Dermatology can help you determine the best option for your needs. Your freshly revived skin will look bright and smooth. Contact Dr. Day's office in Chambersburg, PA to schedule your skin consultation today for a professional chemical peel.
Related Procedures
Related Post