Board-certified dermatologist Rachel Day, M.D. offers a wide range of dermal filler injections at OneSkin Dermatology in Chambersburg, PA. Dermal fillers not only help correct signs of aging, like wrinkles, lines, and lost volume, but can enhance a youthful appearance to meet your desired aesthetic. Restylane offers a comprehensive portfolio of injectable dermal fillers to meet any of your volume related concerns. At OneSkin Dermatology Dr. Day addresses the issues that arise with aging for results that last. Restylane uses a synthetic version of the body's natural HA (hyaluronic acid), giving the lift and volume enhacement for a more supple, natural appearance. A personal dermal filler plan can correct mild, moderate, or severe facial wrinkles and lines, and also add fullness to the cheeks and lips. OneSkin Dermatology carries Restylance, Restylane Refyne, Restylane Defyne and Restylane Lyft, to treat all of your facial volume concerns.
IS REstylane right for me?
Restylane dermal fillers are suitable for any person older than 21 years old who would like to refresh or enhance their overall appearance.
Not only does Restylane help you address initial signs of age, such as fine facial lines, or increase the fullness in your mid-face, but well placed dermal filler can help even youthful patients achieve a natural look to meet their personal aesthetic vision.
At OneSkin Dermatology we will discuss all of your cosmetic goals and develop a personalized treatment plan to meet your expectations.
Reviews
"I was so nervous and self conscious about going to the dermatologist for the first time and both Dr. Day and her staff were amazing! Dr. Day was super kind and easy going and professional which made the visit a wonderful experience. I love how thorough she is and how she takes time to explain information to you to make sure you understand. Highly recommend her for your dermatologic needs!"
- H.R. /
Google /
Jun 26, 2020
"i AM 72 YEARS OLD AND HAVE MELASMA. THIS IS A DARKENING OF THE SKIN ON MY FACE. I WAS STARTING TO LOOK LIKE A RACCOON. i COULD NOT WEAR MAKE-UP BECAUSE MY FACE WAS 2 DIFFERENT COLORS AND NOTHING WAS ABLE TO COVER UP THE DARKENED SPOTS. I WENT TO ONE SKIN DERMATOLOGY AND IN A MATTER OF 2-3 WEEKS MOST OF MY FACE WAS THE SAME COLOR. I WENT TO MY NIECE'S WEDDING AND FOR THE FIRST TIME IN 5 YEARS I WAS ABLE TO WEAR MAKEUP. I CANNOT BEGIN TO TELL YOU WHAT A DIFFERENCE IT HAS MADE FOR ME. I FELT SO SELF CONSCIOUS OF MY FACE AND THEREFORE DID NOT GO VERY MANY PLACES NOR INTERACT WITH MANY PEOPLE. THIS IS NO LONGER THE CASE! THANK YOU VERY MUCH DR. RACHAEL DAY AND ONESKIN DERMATOLOGY."
- S.S. /
Google /
Sep 24, 2021
"My daughter was a new patient starting in January of this year who had a really bad issue with acne. When we went in for the first time they insured us that they were going to help her and guaranteed that by April and May she would be cleared up. And they kept their word! Her skin looks fabulous and we are extremely thrilled at the service we have in doored from this office! We would recommend to everyone!!"
- V.S. /
Google /
Sep 22, 2021
"I went to see Dr. Day and her team for a skin emergency a few months ago. I have dry skin with some pigmentation that made me self conscious. After a few treatments, it was suggested for me to try SENTE dermal repair cream twice a day. Let me say something about this particular product - it is short of a miracle, for a 51 year old, brown skin Asian lady this is exactly what I needed. Believe me, I have tried many beauty products in the past with little success. Some of the pigmentation cleared within a week, that's the end of May 2021, now my skin is bright and luminous if I may use that word. If you in need of a skin care product and you could only get one, this is it. Invest in yourself, believe me it is worth it."
- P.D. /
Google /
Sep 10, 2021
"Dr. Day in phenomenal!"
- K.L. /
Google /
Aug 04, 2021
Previous
Next
Looking for a little inspiration? Enhancement of the following treatment areas are available at OneSkin Dermatology.
Lips
Cheeks
Nasolabial folds
Temples
Chin
Jawline
Once your Restylane treatment is finished, you may resume normal activities. The treated areas may be initially swollen and red, but this typically resolve over 1-3 days. Bruising may occur, but this may be camouflaged with cosmetics. Visible results are instantaneous right after the procedure and last 6 to 18 months depending on treatment area and filler used.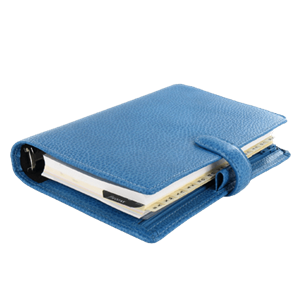 Soften Lines and Wrinkles
Revive your youth with a fast and effective cosmetic procedure. Restylane is a popular treatment at OneSkin Dermatology, filling in wrinkles and lines or boosting fullness to give you a softer, more radiant complexion. Contact our Chambersburg, PA office to schedule a consultation with board-certified dermatologist Rachel Day, M.D. to get more information on the benefits of Restylane and other available procedures.
Related Procedures
Related Post