Struggling with Hairloss?
Hair loss or alopecia can be caused by a variety of dermatologic conditions. There are hereditary causes, autoimmune causes, hormonal factors and inflammatory scalp conditions all which can contribute to hair loss in both men and women. At OneSkin Dermatology Dr. Rachel Day and her team offers comprehensive evaluations for hair loss. Addressing the root cause of your alopecia and building a treatment plan around your goals.
Reviews
"I was so nervous and self conscious about going to the dermatologist for the first time and both Dr. Day and her staff were amazing! Dr. Day was super kind and easy going and professional which made the visit a wonderful experience. I love how thorough she is and how she takes time to explain information to you to make sure you understand. Highly recommend her for your dermatologic needs!"
- H.R. /
Google /
Jun 26, 2020
"Great experience! The building looks incredible and the service is equally as amazing!"
- D. /
Google /
Jun 21, 2021
"One skin Dermatology was perfesonoly excellent. I would recommend."
- C.T. /
Google /
Jun 18, 2021
"I took my 10 year old son to see Dr. Day today for a wart removal. He has some extra sensory needs and is very sensitive to medical procedures. Dr. Day and her team were absolutely phenomenal with him! I couldn't have asked for a more pleasant experience. He didn't shed one tear. Dr. Day knew the right balance between information to share with him so he felt comfortable but not too much that he felt overwhelmed. I am incredibly thankful to her and her team."
- A.S. /
Google /
Jun 16, 2021
"They were able to completely clear my plantar warts that I'd been trying to get rid of for years and everyone was always extremely nice and professional."
- S.S. /
Google /
Apr 27, 2021
Previous
Next
Alopecia Areata: is initiated when your immune system attacks the hair follicles, causing rapid reduction of hair.
Androgenetic alopecia: results from being born with hair follicles that are highly responsive to dihydrotestosterone (DHT), a derivative of the testosterone hormone.
Lichen Planopilaris:
Frontal Fibrosing Alopecia:
Discoid Lupus:
Depending upon the extent and severity of the hair loss, different treatment options are available. Dr. Day is the only dermatolgoy practice in the South Central PA area offering platelet rich plasma scalp injections for hair restoration. This natural, nonsurgical hair therapy uses your own growth factors to restore hair density and volume.
Schedule a consultation at OneSkin Dermatology in Chambersburg, PA to learn more about this cutting edge therapy and how Dr. Day can help you restore your hair loss.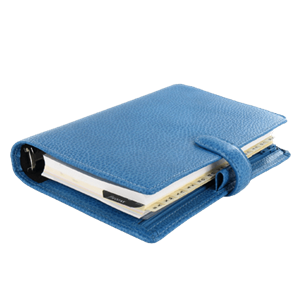 At OneSkin Dermatology in Chambersburg, PA, we know the frustration and emotional toll that can often accompany unexpected hair loss. We have made it our goal to not just restore your aesthetic appearance but to help you realize why you're losing your hair and what can be done to potentially halt further loss. If you are ready to receive answers and begin your journey toward a thick head of hair, contact us now to schedule your consultation and learn more about PRP hair therapy. We look forward to meeting with you!