About Laser Skin Resurfacing
Laser skin resurfacing at OneSkin Dermatology is a noninvasive aesthetic treatment that uses pulsating beams of energy to exfoliate damaged surface skin cells one layer at a time. The procedure is great for correcting facial wrinkles and lines and for improving skin blemishes, like pigmentation, acne scars, and more. Sometimes called a laser peel, fractional skin resurfacing is considered a great facial treatment for people who want clearer, softer, younger-looking skin. Based on the needs of each patient's complexion, the treatment will be customized for the best results. There is little recovery time for most laser skin resurfacing procedures. Rachel Day, M.D., a Chambersburg, PA area board-certified dermatologist, will review any questions or concerns with you during your consultation.
Types of Laser Treatments
OneSkin Dermatology can use three kinds of laser resurfacing skin procedures, depending on your skin's condition. Some treat milder cases of skin damage while others are more aggressive:
Non-Ablative Laser Treatments
Non-ablative laser treatments don't remove the skin — the laser light creates micro-injuries to the skin cells to prompt the body's natural healing response. Non-ablative procedures are ideal for minimizing wrinkles and fine lines on those who are willing to wait several months to see strong results.
Fractional Laser Treatments
Fractional laser treatments are a combination of non-ablative and ablative that cause micro-damage in the lower skin layers. The body automatically heals, leading to tighter, firmer, and healthier skin. Fractional laser treatments can be performed to treat deep wrinkles, sun damage, acne scars, and pigmentation problems.
Laser Skin Resurfacing Reviews
"I went to see Dr. Day and her team for a skin emergency a few months ago. I have dry skin with some pigmentation that made me self conscious. After a few treatments, it was suggested for me to try SENTE dermal repair cream twice a day. Let me say something about this particular product - it is short of a miracle, for a 51 year old, brown skin Asian lady this is exactly what I needed. Believe me, I have tried many beauty products in the past with little success. Some of the pigmentation cleared within a week, that's the end of May 2021, now my skin is bright and luminous if I may use that word. If you in need of a skin care product and you could only get one, this is it. Invest in yourself, believe me it is worth it."
- P.D. /
Google /
Sep 10, 2021
Previous
Next
You have several factors to take into consideration when deciding which laser treatment is best for your skin. Laser skin resurfacing can be for anyone who is unsatisfied with their general complexion. If you see sun damage, age spots, acne scars, lines and wrinkles, pigmentation, or redness, laser skin resurfacing procedures can help address these cosmetic flaws. Laser skin resurfacing is also wonderful for patients whose skin has a rough texture, scaly patches, or other surface problems. This treatment isn't suggested for anyone with very dark skin tones or active acne outbreaks. It's important to be aware that there is a recovery period after laser peels. Some patients, based on their skin condition, may require 2 – 3 weeks for a full recovery.
When you are scheduled for a more intense or deeper laser resurfacing treatment, you may be given a retinoid cream to use for 2 – 3 weeks before your laser procedure. The retinoid cream helps prep the skin for better results. Medication may be prescribed prior to the procedure to help minimize any pain for greater relaxation throughout your appointment. If your complexion only needs mild improvement, local anesthesia may be applied to numb treatment areas. For more extensive or deeper laser procedures, a form of sedation may be used. Throughout the procedure, you can relax in our special treatment chair while the laser handpiece passes over your skin, directly targeting specific sections for resurfacing. You may feel the warmth from the laser followed by cold air from the system's built-in cooling device. The laser energy is designed to eliminate dead and damaged skin cells while also prompting natural collagen production.
After light treatments, an ointment will be smoothed over the treated skin and you can go home for your recovery. The treated skin may look pink, and there may be some swelling and irritation. These symptoms subside in a few days and the skin peeling process will occur over a 3 – 5-day period. If you are receiving a deeper laser peel, your recovery will take longer. The treatment sections may be protected with dressings and the burning, irritation, and swelling side effects may be more intense. Pain medication can be prescribed to minimize these symptoms. The recovery time for a more intense laser peel may last several weeks. Every patient needs to reduce their UV exposure following their treatment and use sun protection frequently. For all peel intensities, the treated skin will naturally crust, flake, and peel off. In order to prevent scarring, it's vital to avoid manually removing the flaking skin and to shield the treated area from UV exposure. After the peeling is finished, the treated skin should feel smoother and appear rejuvenated, clearer, and younger.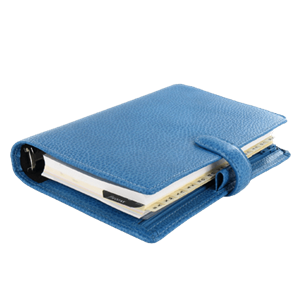 A Softer, Clearer Complexion
Your laser skin resurfacing treatment can help give you a more youthful appearance. If you are thinking about a laser resurfacing treatment or want more information about this and other nonsurgical treatments OneSkin Dermatology performs, we encourage you to contact our office in Chambersburg, PA today to make your appointment with Dr. Day.
Related Procedures
Related Post