The word rash is a broad term used to describe any kind of discoloration or inflammation on the skin. There are various kinds of rashes, such as hives, heat rash, athlete's foot, and contact dermatitis. A rash is usually brought on by an infection that's parasitic, fungal, viral, or bacterial. Some rashes are not infectious but can become exacerbated when left untreated. If you've discovered a rash that's causing you distress, contact OneSkin Dermatology in Chambersburg, PA to schedule an appointment with board-certified dermatologist Rachel Day, M.D. She can evaluate your skin and create a treatment program to provide relief for your rash.
Reviews
"I was so nervous and self conscious about going to the dermatologist for the first time and both Dr. Day and her staff were amazing! Dr. Day was super kind and easy going and professional which made the visit a wonderful experience. I love how thorough she is and how she takes time to explain information to you to make sure you understand. Highly recommend her for your dermatologic needs!"
- H.R. /
Google /
Jun 26, 2020
"Great experience! The building looks incredible and the service is equally as amazing!"
- D. /
Google /
Jun 21, 2021
"One skin Dermatology was perfesonoly excellent. I would recommend."
- C.T. /
Google /
Jun 18, 2021
"I took my 10 year old son to see Dr. Day today for a wart removal. He has some extra sensory needs and is very sensitive to medical procedures. Dr. Day and her team were absolutely phenomenal with him! I couldn't have asked for a more pleasant experience. He didn't shed one tear. Dr. Day knew the right balance between information to share with him so he felt comfortable but not too much that he felt overwhelmed. I am incredibly thankful to her and her team."
- A.S. /
Google /
Jun 16, 2021
"They were able to completely clear my plantar warts that I'd been trying to get rid of for years and everyone was always extremely nice and professional."
- S.S. /
Google /
Apr 27, 2021
Previous
Next
It's possible for a rash to be caused by just one thing, but rashes can also be caused by a number of factors working together. Typically, a rash develops when someone comes in contact with something that leads to an allergic reaction or infection. Cleaning compounds, certain lotions or soaps, pollen, and animal dander can cause an allergic response that contributes to the development of a rash. There are thousands of different bacteria and viruses that can cause a rash, too. Those with hay fever, sensitive skin, allergies, and asthma are more likely to experience rashes.
There are several kinds of rashes that present a variety of symptoms. Frequent symptoms include discoloration or redness to the surface of the skin, blisters, itching, inflammation, stinging, and burning. These indicators may be minor or serious and may affect a small or large region of your skin. Rashes can pop up just about anywhere on your body.
Treatments will differ, depending on the case. During your first appointment, Dr. Day will methodically analyze your skin to ascertain a diagnosis and settle on a treatment program. She will take into account the type of rash, its location, and severity to design a customized treatment program. Quite often, an antifungal, antibacterial, or antibiotic topical ointment or gel is utilized to alleviate and address symptoms.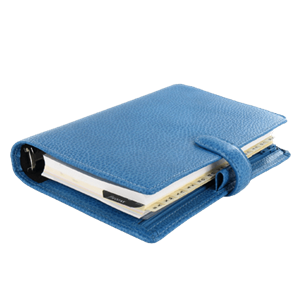 Rashes may lead to redness, discomfort, and itching. Don't put off getting relief. Contact OneSkin Dermatology in Chambersburg, PA to schedule an appointment with Dr. Rachel Day now. We can design a custom treatment program to alleviate your symptoms and put you on track to smoother, clearer skin.
Related Procedures
Related Post