Achieve Radiant Skin with Microneedling
Dr. Rachel Day is pleased to offer microneedling (collagen induction therapy) using EXCEED, the only double-FDA approved microneedling device for both wrinkle and acne scar reduction at our office in Chambersburg, PA.
At OneSkin Dermatology, Dr. Day specializes in minimally invasive treatments for skin rejuvenation, such as microneedling. Microneedling uses many fine-gauge needles to safely and effectively make micro-injuries in the skin. The micro-injuries prompt the natural production of elastin and collagen, two nutrients that enhance the health and appearance of your complexion.
Dr. Day combines microneedling with hylauronic acid, AnteAge Stem Cell Growth Factor serum, Anteage Brightening serum or PRP (platelet-rich plasma) depending on your specific concerns.. Microneedling improves acne scars and minimizes pores, fine lines and wrinkles. Schedule an appointment for a consultation at OneSkin Dermatology to see if microneedling is right for you.
Reviews
"I was so nervous and self conscious about going to the dermatologist for the first time and both Dr. Day and her staff were amazing! Dr. Day was super kind and easy going and professional which made the visit a wonderful experience. I love how thorough she is and how she takes time to explain information to you to make sure you understand. Highly recommend her for your dermatologic needs!"
- H.R. /
Google /
Jun 26, 2020
"Great experience! The building looks incredible and the service is equally as amazing!"
- D. /
Google /
Jun 21, 2021
"One skin Dermatology was perfesonoly excellent. I would recommend."
- C.T. /
Google /
Jun 18, 2021
"I took my 10 year old son to see Dr. Day today for a wart removal. He has some extra sensory needs and is very sensitive to medical procedures. Dr. Day and her team were absolutely phenomenal with him! I couldn't have asked for a more pleasant experience. He didn't shed one tear. Dr. Day knew the right balance between information to share with him so he felt comfortable but not too much that he felt overwhelmed. I am incredibly thankful to her and her team."
- A.S. /
Google /
Jun 16, 2021
"They were able to completely clear my plantar warts that I'd been trying to get rid of for years and everyone was always extremely nice and professional."
- S.S. /
Google /
Apr 27, 2021
Previous
Next
You may benefit from microneedling treatments if you experience slight to mild complexion issues, like a decrease in firmness or uneven texture. Collagen induction therapy treatments may also reduce the look of acne scars, fine lines and wrinkles. Benefits from your microneedling procedures are gradual and cumulative as the elastin and collagen require some time remodel and improve tone, texture and clarity of the skin. A wonderful procedure for active maintenance and an ageless, refreshed look, you will develop results that are natural and provide overall better skin health.
Microneedling is completed in a comfortable treatment room in about 30-45 minutes including topical anesthesia with numbing cream. We ensure maximal comfort during and after your procedure. Minimal if any discomfort during the procedure should be expected. The areas of skin being addressed will be cleaned before the EXCEED microneedling device handpiece is passed evenly over all treated skin surface areas. Once the microneedling is complete, a treatment, such as platelet-rich plasma (PRP) or peptide growth factor serum, can be applied for deeper penetration of the nutrients into the skin. Combining your microneedling treatment with PRP is an excellent way to get your own natural growth factors and nutrients to enhance your appearance.
Finally, a moisturizer selected for your skin type will be massaged in along with UV protection because your skin will be sensitive after the treatment.
Following the procedure, you might experience light swelling and redness for 1-3 days, but this will improve daily. It may take about 1 – 2 months as the collagen and elastin supply increases before you notice significant changes in the health and appearance of your treated skin. For best results, microneedling treatments should be done in a series of 3-4 performed every 4 – 6 weeks. Add PRP to get that extra natural boost of autologus growth factors for more radiant, long-lasting skin health.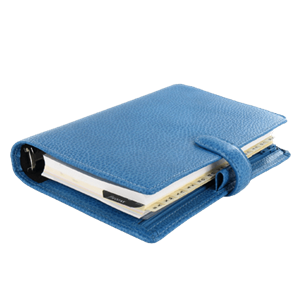 Natural Health and Radiance
Improve the appearance and health of your skin with microneedling therapy at OneSkin Dermatology in Chambersburg, PA. A minimally invasive procedure that can create dramatic results, microneedling boosts your natural collagen production for firmer, smoother skin. Schedule a consultation with board-certified dermatologist Dr. Rachel Day to learn more about the EXCEED microneedling device and other skin-revitalizing services.
Related Posts