Move Toward a Natural Look
Board-certified dermatologist Rachel Day, M.D. offers Chambersburg, PA patients Dysport as a nonsurgical procedure for restoring a more youthful appearance to the skin. Dysport is an injectable wrinkle relaxer that softens and reduces dynamic wrinkles and lines throughout the face. Dynamic wrinkles are formed by recurrent facial expressions and movements (like smiling, laughing, and frowning) that over time make the muscles of the face taut. This causes the skin over the muscle to have a furrowed line that can be seen even when the face is resting. Dysport is uniquely designed to address the most frequent dynamic wrinkles: the frown lines that show up as vertical lines between the eyebrows. It temporarily softens the treated muscle so the dynamic wrinkle is smooth but with natural-looking results that won't give you a "frozen" face.
Are you are looking to improve the lines made with facial movements? If the answer is yes, Dysport is right for you!
At OneSkin Dermatology Dr. Day's cosmetic philosophy is founded on what she calls "active maintenance". Active maintenance is the process of evaluating your skin health starting in your late 20's to early 30's to adequately treat signs of accelerated skin aging.
Neurotoxins such as Dyport are perfect for women and men starting in their 3rd decade of life to prevent any deep, etched frown lines that can appear over time on the forehead as well as between and around the eyes. Dysport is a great choice if you want a nonsurgical procedure to address mild, moderate, or severe vertical glabellar (frown) lines or crow's feet. Dysport is a quick, effective treatment that corrects dynamic wrinkles without leaving a "frozen" appearance.
Reviews
"I was so nervous and self conscious about going to the dermatologist for the first time and both Dr. Day and her staff were amazing! Dr. Day was super kind and easy going and professional which made the visit a wonderful experience. I love how thorough she is and how she takes time to explain information to you to make sure you understand. Highly recommend her for your dermatologic needs!"
- H.R. /
Google /
Jun 26, 2020
"Great experience! The building looks incredible and the service is equally as amazing!"
- D. /
Google /
Jun 21, 2021
"One skin Dermatology was perfesonoly excellent. I would recommend."
- C.T. /
Google /
Jun 18, 2021
"I took my 10 year old son to see Dr. Day today for a wart removal. He has some extra sensory needs and is very sensitive to medical procedures. Dr. Day and her team were absolutely phenomenal with him! I couldn't have asked for a more pleasant experience. He didn't shed one tear. Dr. Day knew the right balance between information to share with him so he felt comfortable but not too much that he felt overwhelmed. I am incredibly thankful to her and her team."
- A.S. /
Google /
Jun 16, 2021
"They were able to completely clear my plantar warts that I'd been trying to get rid of for years and everyone was always extremely nice and professional."
- S.S. /
Google /
Apr 27, 2021
Previous
Next
Injections of Dysport are done in one of our comfortable patient rooms following your consultation with Dr. Day. Your treatment will last around 15-20 minutes. A local anesthetic or numbing cream can be requested but is generally unnecessary. Dysport is injected using a fine needle that causes very little pain. Following your procedure at OneSkin Dermatology, you may perform your regular daily tasks, but you should avoid strenuous activity for the rest of the day.
Following a Dysport session, you may notice some redness and swelling near the injected area, but this typically will resolve within 1 day. You may apply cold compresses if needed. Improvements from the injections are generally noticeable starting in about 3 days with maximal effect in 2 weeks. The appearance of your lines will be decreased, giving you a softer, smoother appearance. Your results should last for around 3 – 4 months. Touch-up injections may be scheduled at OneSkin Dermatology in Chambersburg, PA to extend your results.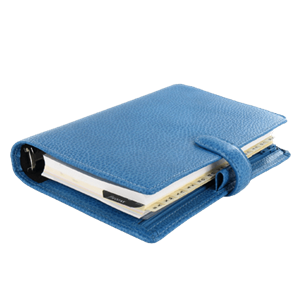 If you want a nonsurgical procedure to refresh your appearance by treating dynamic wrinkles, Dysport wrinkle relaxer is a wonderful treatment. You will be able to talk about Dysport injections and other available procedures at your appointment with Dr. Rachel Day. She will help you develop a personalized anti-aging plan that fits your concerns and goals. We encourage you to contact OneSkin Dermatology in Chambersburg, PA to find out more about Dysport and schedule a consultation.
Related Procedures
Related Posts