Rachel Day, M.D. of OneSkin Dermatology helps people in the Greater Chambersburg, PA area with treatment and continuing control of psoriasis. Psoriasis is a persistent skin condition that results when skin cells grow too quickly. It causes red, flaky, light-colored patches of skin that may be itchy, inflamed, scaly, and can even scab. Regular skin cells cycle and flake off about every four weeks (once a month). Those suffering from psoriasis possess skin cells that build quickly and form what are called plaques. They can vary in diameter and position within your system, forming around the elbows, knees, hands, head, and lower spine.
There are quite a few different forms of psoriasis. One type, referred to as plaque psoriasis, is the most common. Many cases of psoriasis are deemed moderate and are difficult to cure. Psoriasis may require several therapies during an individual's lifetime. It's essential to remember that psoriasis is not contagious and cannot be spread person to person. When it's diagnosed, it's merely a matter of addressing the symptoms so flare-ups can be minimized.
Reviews
"I was so nervous and self conscious about going to the dermatologist for the first time and both Dr. Day and her staff were amazing! Dr. Day was super kind and easy going and professional which made the visit a wonderful experience. I love how thorough she is and how she takes time to explain information to you to make sure you understand. Highly recommend her for your dermatologic needs!"
- H.R. /
Google /
Jun 26, 2020
"Dr. day is the best! Everyone at OneSkin Dermatology is so nice. I can't say enough great things about them. Booking the appointment was super easy. They answered the phone with such a warm welcoming tone. Super helpful and transparent answering questions regarding services and pricing. The atmosphere in the office is so peaceful and calm. Not the typical sterile unpleasant doctors office type of feel. Dr. Day provided exceptional service. The experience left me feeling empowered and hopeful. It was evident that she cared about what I was explaining. She was open about treatment plans and providing me with all the options. Loved that she took the time to talk through details with me to help me understand my situation. It might sound crazy but I'm not sure I've ever felt that great after leaving a doctors office. So glad we made the choice to visit Dr. Day."
- C. /
Google /
Feb 12, 2021
"Dr. Day and her staff are exceptional. She thoroughly listens to all your concerns and questions. You won't go anywhere else after you experience OneSkin Dermotology!"
- T.M. /
Google /
Feb 12, 2021
"Very caring and supportive!"
- A.B. /
Google /
Jan 29, 2021
"Every staff member I've encountered has been nothing short of wonderful and caring. I was dealing with untreated rosacea for years, there were times after washing my face that I would feel utterly demoralized by my complexion. I was shocked when within days of starting treatment I could see the redness in my face dying down. For years I had avoided looking at my face with my glasses until I had applied makeup...but now I was waking up in the morning, grabbing my glasses and rushing off to the mirror to see my face. Thanks OneSkin for helping me to get my complexion back!"
- T.B. /
Google /
Jan 13, 2021
Previous
Next
Experts haven't yet pinpointed what causes psoriasis. The basic idea is your immune system panics, causing inflammation and flaky skin. It's thought that this may arise from genetic factors. Roughly 1/3 of those with psoriasis have a couple of family members with this skin condition. Scientists think that specific genes interact with one another, contributing to the development of psoriasis. But it seems you have to inherit the ideal blend of genes and then be exposed to a specific trigger in order to actually present with the disease. Symptoms may appear following a known trigger, like a stressful occasion, taking particular drugs, dry weather, or even a terrible sunburn.
Widely recognized symptoms associated with psoriasis are elevated, vivid, reddish patches of skin that are coated with loose, silvery scales. Plaques can appear symmetrically, locating themselves in precisely the same place on either side of your body, like on both of your knees or both arms. If symptoms appear on your scalp, they can range from minor scaling to regions of thick, scabbed plaques. Itchiness commonly occurs just prior to flare-ups, particularly when psoriatic spots show up in body folds underneath the breasts or buttocks. Tiny regions of skin irritation may happen when scales are pulled up or scratched off. This is called Auspitz's sign.
Though there's not any cure for psoriasis, it can be managed with treatment. There are different options available based on the severity and type of psoriasis you are experiencing. Minor cases may be cleared with prescription creams, ointments, and lotions. If your head is affected, oils, shampoos, and sprays may be used. Systemic drugs are prescription medications taken by mouth or injected, which work through the entire body. They are commonly used for patients with moderate or severe psoriasis and psoriatic arthritis. In addition, laser treatments can provide tremendous help for some psoriasis cases. Employing phototherapy to expose an individual's skin to a specialized ultraviolet light helps minimize symptoms.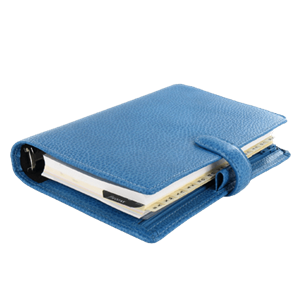 Psoriasis can be embarrassing or uncomfortable and may make it hard to complete simple, daily activities. If that is the case for you, and you're living in the Chambersburg, PA area, we invite you to contact OneSkin Dermatology. During your appointment with Dr. Rachel Day, your condition will be evaluated and a treatment plan personalized to make your symptoms manageable and improve your quality of life.
Related Procedures
Related Post