Volume loss happens during the natural aging process, particularly in the mid-face as the cheeks become hollow and flat. Board-certified dermatologist Dr. Rachel Day offers Sculptra Aesthetic, a poly-L-lactic acid-based injectable dermal filler that allows for fuller and longer-lasting volume replacement in the mid-face. In addition to increasing the volume of the mid-face, Sculptra can reduce the look of shallow to deep wrinkles and lines, including the nasolabial folds (also known as smile or laugh lines) that run from the outside of the nose down to the corners of the lips. With a unique formula, Sculptra increases the natural collagen production in your body so even if you stop treatments, your skin should be healthier and stronger compared to before the treatment. For more information, schedule an appointment for a consultation at OneSkin Dermatology in Chambersburg, PA.
Reviews
"I was so nervous and self conscious about going to the dermatologist for the first time and both Dr. Day and her staff were amazing! Dr. Day was super kind and easy going and professional which made the visit a wonderful experience. I love how thorough she is and how she takes time to explain information to you to make sure you understand. Highly recommend her for your dermatologic needs!"
- H.R. /
Google /
Jun 26, 2020
"Great experience! The building looks incredible and the service is equally as amazing!"
- D. /
Google /
Jun 21, 2021
"One skin Dermatology was perfesonoly excellent. I would recommend."
- C.T. /
Google /
Jun 18, 2021
"I took my 10 year old son to see Dr. Day today for a wart removal. He has some extra sensory needs and is very sensitive to medical procedures. Dr. Day and her team were absolutely phenomenal with him! I couldn't have asked for a more pleasant experience. He didn't shed one tear. Dr. Day knew the right balance between information to share with him so he felt comfortable but not too much that he felt overwhelmed. I am incredibly thankful to her and her team."
- A.S. /
Google /
Jun 16, 2021
"They were able to completely clear my plantar warts that I'd been trying to get rid of for years and everyone was always extremely nice and professional."
- S.S. /
Google /
Apr 27, 2021
Previous
Next
Sculptra Aesthetic is ideal for anyone who wants to boost volume in their cheeks without undergoing surgery. Candidates may have naturally thin cheeks, whereas other patients may have age-related volume loss. Sculptra dermal filler may also help to improve shallow to severe facial wrinkles and lines, like chin wrinkles, nasolabial folds, and marionette lines. Since Sculptra's formula helps to prompt the natural production of collagen in the skin, many patients will see an improvement in the appearance and health of their skin.
After your consultation to determine your custom treatment plan, you can receive your Sculptra injections in one of our minor procedure rooms. We can use a local anesthetic or numbing cream for added comfort if you'd like. As soon as you are prepared, the filler is injected down to the deeper skin layers at the selected areas. For best results, Dr. Day suggests a series of four injections each performed at OneSkin Dermatology about three weeks apart.
Following your Sculptra treatment, you may have mild to moderate redness, swelling, tenderness, or bruising at the sites of injections that should subside in a few days. To speed up healing, you can apply cold packs to the injection sites. You should avoid UV exposure as much as possible after your injection and use sun protection. Many patients will have clear improvements immediately following their appointment with final results appearing after 3 – 5 months as the natural collagen production improves the health of the skin. When performed as a series of injections over the course of 3 – 4 months, results may be visible for up to two years.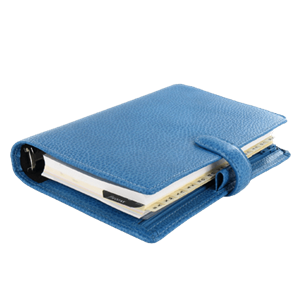 Boost the youthful volume and smoothness your skin once had with nonsurgical Sculptra Aesthetic injections at OneSkin Dermatology in Chambersburg, PA. Board-certified dermatologist Dr. Rachel Day can help you decide if Sculptra is best for your concerns and goals during your initial consultation before creating a unique treatment plan to reduce lines and wrinkles on your face and/or plump up the volume of your cheeks. Contact our office to schedule your appointment for Sculptra or one of our other cosmetic services.