Chambersburg, PA board-certified dermatologist Dr. Rachel Day is pleased to perform platelet-rich plasma therapy (PRP) at OneSkin Dermatology to help refresh your appearance or help thicken your thinning hair. PRP therapy is one of the most sought-after cosmetic treatments in the industry due to its natural method and exciting results. The procedure uses a patient's very own plasma to stimulate your skin and hair follicles, concealing the appearance of wrinkles and improving the complexion or helping to stimulate hair follicles, depending on the goal of the treatment. PRP therapy can also be combined with microneedling for more dramatic effects. If you are interested in PRP therapy, contact OneSkin Dermatology to schedule a consultation. Dr. Day will be happy to discuss all the benefits of PRP and how it can help to improve your skin.
Reviews
"I was so nervous and self conscious about going to the dermatologist for the first time and both Dr. Day and her staff were amazing! Dr. Day was super kind and easy going and professional which made the visit a wonderful experience. I love how thorough she is and how she takes time to explain information to you to make sure you understand. Highly recommend her for your dermatologic needs!"
- H.R. /
Google /
Jun 26, 2020
"Just started today. I had a good experience with Doctor Day. She n her staff are very thorough n show such kindness to their patients."
- J.Y. /
Google /
Oct 06, 2021
"Dr. Day is a kind woman. She is very knowledgeable and unlike some doctors she took plenty of time with me and explained what I have, why I have it, and some background about the issues I have. I highly recommend her."
- J.S. /
Google /
Sep 28, 2021
"i AM 72 YEARS OLD AND HAVE MELASMA. THIS IS A DARKENING OF THE SKIN ON MY FACE. I WAS STARTING TO LOOK LIKE A RACCOON. i COULD NOT WEAR MAKE-UP BECAUSE MY FACE WAS 2 DIFFERENT COLORS AND NOTHING WAS ABLE TO COVER UP THE DARKENED SPOTS. I WENT TO ONE SKIN DERMATOLOGY AND IN A MATTER OF 2-3 WEEKS MOST OF MY FACE WAS THE SAME COLOR. I WENT TO MY NIECE'S WEDDING AND FOR THE FIRST TIME IN 5 YEARS I WAS ABLE TO WEAR MAKEUP. I CANNOT BEGIN TO TELL YOU WHAT A DIFFERENCE IT HAS MADE FOR ME. I FELT SO SELF CONSCIOUS OF MY FACE AND THEREFORE DID NOT GO VERY MANY PLACES NOR INTERACT WITH MANY PEOPLE. THIS IS NO LONGER THE CASE! THANK YOU VERY MUCH DR. RACHAEL DAY AND ONESKIN DERMATOLOGY."
- S.S. /
Google /
Sep 24, 2021
"My daughter was a new patient starting in January of this year who had a really bad issue with acne. When we went in for the first time they insured us that they were going to help her and guaranteed that by April and May she would be cleared up. And they kept their word! Her skin looks fabulous and we are extremely thrilled at the service we have in doored from this office! We would recommend to everyone!!"
- V.S. /
Google /
Sep 22, 2021
Previous
Next
Those who want to improve their skin tone and texture or thicken their hair are typically the best candidates for PRP. Since it promotes collagen production naturally, it's also a fantastic treatment choice for rejuvenating tired-looking skin. PRP hair therapy stimulates your hair follicles and can also help to thicken thinning hair on the scalp. Inform Dr. Day about any blood disorders, skin conditions, or anemia to determine whether it's safe for you to receive PRP therapy.
After you are comfortably seated in one of our secluded minor procedure rooms, a bit of blood will be pulled from one of your arms and placed in a centrifuge machine. Usually, we draw around four tablespoons worth of blood. After about 15 minutes, the different components of the blood will be separated and ready for injection. We will load your concentrated plasma into a sterile syringe and inject it into the predetermined locations. The PRP procedure typically only takes about five minutes but can vary patient to patient.
Plasma from PRP therapy naturally promotes the production of collagen and elastin to create tighter and younger looking skin or thicker hair. Since it utilizes your own blood, the risk of adverse or allergic reactions is basically nonexistent. You should expect the treatment area to be a bit red after treatment as traces of red blood cells are included in the plasma injection. A cold pack can be used on the treatment site to minimize discomfort and swelling. We recommend you receive treatments in 4 – 6 week intervals to maintain results.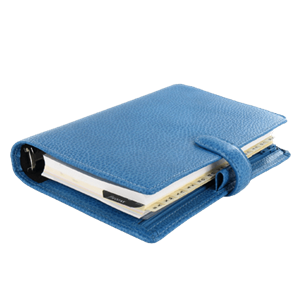 With PRP therapy and hair therapy, your skin will be healthier and your hair thicker than before, helping you to achieve your aesthetic goals. This procedure is just right for those who enjoy natural, nonsurgical solutions that provide outstanding results. To learn more about this exciting procedure, call our Chambersburg, PA office to schedule an appointment with Dr. Rachel Day.