Rachel Day, M.D., founder of OneSkin Dermatology, provides regular mole checks for individuals in the Greater Chambersburg, PA area. Most adults have a mole of some type on their body somewhere. A mole is a lesion on the skin caused by a bundle of colored skin cells. During mole evaluations, we analyze, measure, and record the dimensions, shape, and development of moles on your body to make certain they're safe and not cancerous or changing. They may be black, brown, or a combination of the two and could grow independently or in groups. Moles may be flush with the skin or look like a round bulge. Even though many are benign, some can become cancerous. If you have moles and feel uncertain about the severity of them, board-certified dermatologist Dr. Rachel Day can assess your skin and look for problems. It's particularly important to seek help from a professional if a mole becomes bothersome, changes shape or size, or starts to bleed or itch.
Moles are created when cells from the skin develop in a bunch rather than being dispersed beneath your skin. These types of cells are referred to as melanocytes, and they create the pigment that gives your skin its normal color. Moles can become darker in color after they are exposed to sunlight, throughout the adolescent years, and when pregnant.
Dr. Day recommends that individuals monitor their moles carefully for any changes and receive examinations regularly. You can remember what to search for in your self-examination by following the ABCDE test. Your mole could be cancerous if these attributes are present:
Asymmetrical: They aren't even or equivalent in dimension if you draw a line down the middle
Borders: They have scalloped or jagged edges
Color: They start to change or have an irregular color
Diameter: They're bigger than 6 millimeters in size
Evolves: They start to evolve (change or grow) in shape, size, height, or color
Usually, moles do not require treatment and are benign. Treatment is needed when they become suspicious or cancerous. Treatment can also be useful when they cause irritation, comfort, or aesthetic concerns. In these situations, Dr. Day might want to excise the mole(s). During surgical excision, the region near the mole is numbed with a local anesthetic and a scalpel or comparable tool will be utilized to excise the mole and a bit of the surrounding skin cells. The wound is then closed with sutures. From time to time when the mole is flush with the skin, a surgical shaving method could be utilized where the region is locally numbed and a small blade is used to cut around and under the mole. Stitches aren't required with this technique.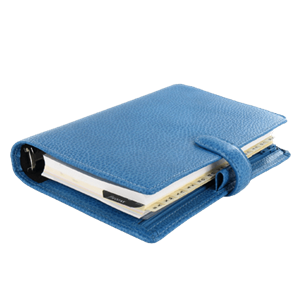 Schedule Your Mole Check!
Whether you find a mole to be unattractive or bothersome, or have one that is strange in appearance (which may potentially be an indication of melanoma), now is the time to call OneSkin Dermatology to learn about your treatment choices. Our Chambersburg, PA office specializes in handling a large array of moles and lesions, from those that are harmless to ones that are cancerous. If we discover a mole(s) that is at risk, Dr. Rachel Day will select the right approach for your treatment. We're devoted to providing you the treatment you need and deserve.
Related Procedures