Stop Suffering from Eczema
Eczema is a term for a category of skin conditions that cause incredibly red, itchy, flaky, uncomfortable rash. The rash of eczema, also known as dermatitis, can appear anywhere on your body, such as the hands, neck, face, or other regions. Eczema or dermatitis is a condition that commonly starts in childhood or adolescence but can happen to anyone at any age. The triggers of eczema can include: underlying genetic tendencies, seasonal changes, environmental factors such as allergens or irritant chemicals that come into contact with the skin.
At OneSkin Dermatology, Board-Certified dermatologist Dr. Rachel Day and her team work with each patient to determine what is the root cause of their eczema. In your visit you can expect to have a comprehensive full-body skin exam and learn about how your immune system is affected by the different triggers causing your eczema.
Suffering from an itchy, painful rash? Not sure if it is eczema? From diagnosis to treatment, Rachel Day M.D. in Chambersburg, PA will diagnose just what is causing the condition in order to identify the best treatment plan.
Reviews
"I was so nervous and self conscious about going to the dermatologist for the first time and both Dr. Day and her staff were amazing! Dr. Day was super kind and easy going and professional which made the visit a wonderful experience. I love how thorough she is and how she takes time to explain information to you to make sure you understand. Highly recommend her for your dermatologic needs!"
- H.R. /
Google /
Jun 26, 2020
"Dr. day is the best! Everyone at OneSkin Dermatology is so nice. I can't say enough great things about them. Booking the appointment was super easy. They answered the phone with such a warm welcoming tone. Super helpful and transparent answering questions regarding services and pricing. The atmosphere in the office is so peaceful and calm. Not the typical sterile unpleasant doctors office type of feel. Dr. Day provided exceptional service. The experience left me feeling empowered and hopeful. It was evident that she cared about what I was explaining. She was open about treatment plans and providing me with all the options. Loved that she took the time to talk through details with me to help me understand my situation. It might sound crazy but I'm not sure I've ever felt that great after leaving a doctors office. So glad we made the choice to visit Dr. Day."
- C. /
Google /
Feb 12, 2021
"Dr. Day and her staff are exceptional. She thoroughly listens to all your concerns and questions. You won't go anywhere else after you experience OneSkin Dermotology!"
- T.M. /
Google /
Feb 12, 2021
"Very caring and supportive!"
- A.B. /
Google /
Jan 29, 2021
"Every staff member I've encountered has been nothing short of wonderful and caring. I was dealing with untreated rosacea for years, there were times after washing my face that I would feel utterly demoralized by my complexion. I was shocked when within days of starting treatment I could see the redness in my face dying down. For years I had avoided looking at my face with my glasses until I had applied makeup...but now I was waking up in the morning, grabbing my glasses and rushing off to the mirror to see my face. Thanks OneSkin for helping me to get my complexion back!"
- T.B. /
Google /
Jan 13, 2021
Previous
Next
We know that eczema or dermatitis is triggered by a combination of elements. Genetics, the environment, immune system issues, skin barrier defects, and irritants are among the most common causes. Genetics can play a significant role because specific genes may cause you to have very sensitive skin. If you have relatives who suffer from asthma or allergies, you may have a greater chance of developing skin conditions, like eczema.
This condition is frequently characterized by red, dry, or itchy skin in addition to persistent rash breakouts. In most cases, the skin will start to feel itchy before a rash shows up. Many patients develop patches of skin that are continuously itchy, dry, or cracked. These spots may appear anywhere but largely happen in the face, neck, chest, legs, or hands. With kids, spots can show up on the inner creases of their elbows and knees. When the itchy skin is scratched, dry spots and open sores can develop and scab over and may become infected. More serious symptoms can include pus-filled blisters or a yellow to brown crust growing over eczema spots. These symptoms can indicate a bacterial or fungal infection.
OneSkin Dermatology provides a 360 degree approach to the management of eczema or dermatitis. Understand the underlying causes including immune system dysfunction, skin barrier dysfunction and how environmental factors may be contributing to eczema flares. Learn the role food may or may not be playing a role in creating dermatitis.
Dr. Day and her team offer patient centered approach to treatment. Treatment plans may include a variety of over-the-counter products or prescription topicals including steroid and non-steroid creams or ointments. If needed, Rachel Day M.D. and her team are experienced in the use of systemic oral and injectable medications including methotrexate and Dupixent for moderate to severe atopic dermatitis.
Utilizing an Integrative Dermatology approach at OneSkin Dermatology, Dr. Day works with Anne Bertram H.H.C. from When Nourished to create actionable dietary plans, vitamin supplementation and nutritional optimization to support the overactive immune system.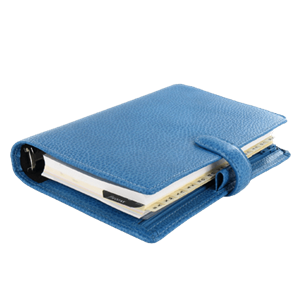 RELIEF is only a call away
Whether you've dealt with eczema for a long time without treatment or have only just discovered an itchy rash and a change to your skin, Dr. Rachel Day can examine your skin and recommend a treatment option that's right for you. Implementing a multi-step treatment technique, including detection, prevention, and therapy, enables you to not just handle your condition but achieve durable relief from symptoms. Find help for your eczema-related symptoms now at OneSkin Dermatology.
Related Procedures
Related Post